Does art inspire you? Clouds that look like faces? Trees that look like humans? Paper Planes? Discovering new galaxies? Artists have looked to the world around them for centuries to gain inspiration. This year's Doodle 4 Google asks students to do the same and inviting students to share their doodles based on the theme 'What Inspires Me?' The winning doodle will be showcased on www.google.co.in page and the winner will win loads of prizes.
Enter a Doodle
Let the doodling begin
Students in Class 1-10 are invited to take part in the 2018 Doodle 4 Google contest, and create an uplifting doodle that tells the world "What inspires me?." From crayons to clay, graphic design, young artists can utilize any materials to bring their creation to life. Like all Google Doodles, each doodle must incorporate the letters G-o-o-g-l-e. One national winner will receive INR 500,000 college scholarship, INR 200,000 technology package for their school, and the winning doodle will be showcased on www.google.co.in on 14th November 2018. The contest is open for entries from August 13th to October 6th, 2018 – only 8 short weeks!
Examples from our Doodlers
Next
Previous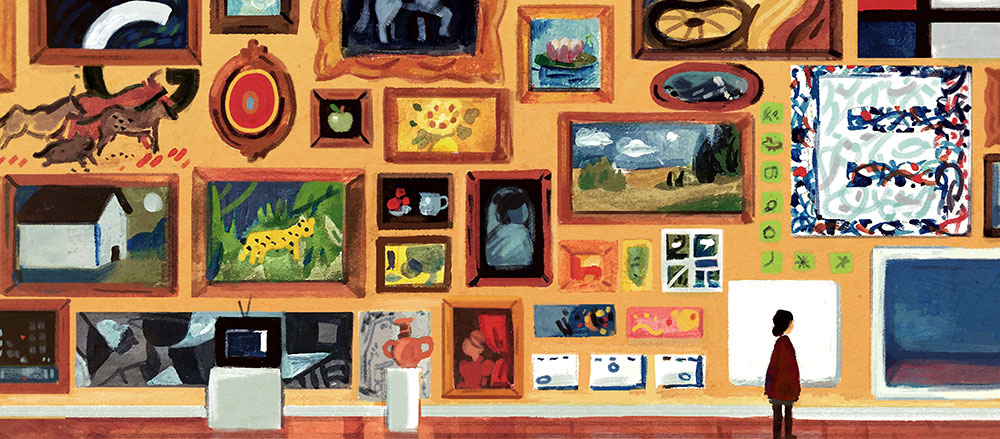 Olivia Huynh
What inspires me is... art! All art, from prehistoric to modern, from things in museums to things on my fridge. Art has given me new perspectives and appreciations for everything. We all live in the same world but see it so differently. It makes me excited wondering about what kind of art I'll make.
Next
Previous
Juliana Chen
My orthodontist's office was filled to the brim with plants, so every visit felt like I venturing deep into a jungle to take care of my teeth. My imagination would go wild with ideas as the doctor fastened wires in my mouth. Since then, I've found myself fascinated and inspired by bizzare, unlikely mashups in life.
Next
Previous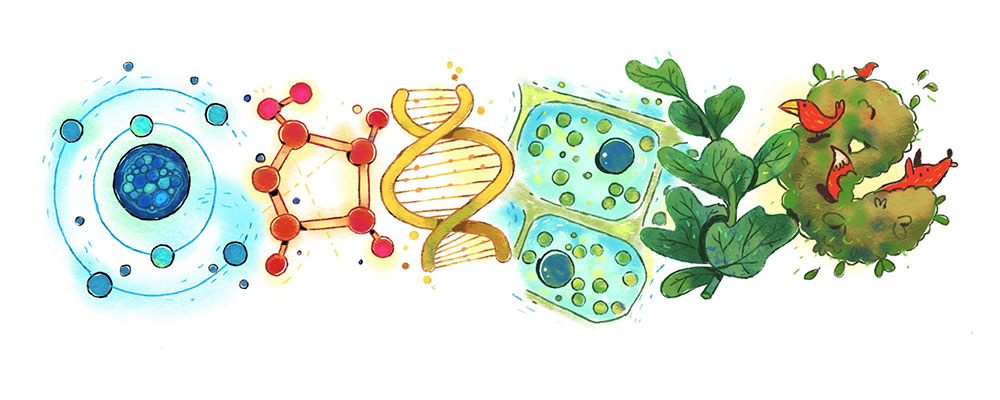 Pedro Vergani
In nature and science it doesn't matter how small or big, wherever you look you'll find complexity and something beautiful. In this Doodle I drew a tiny atom, a molecule, DNA, a cell, a plant and a forest, always getting bigger and bigger, if we had more letters I'd have drawn the earth, our galaxy and the universe too. All inspiring and reminding us of how small and also how big we are.
Next
Previous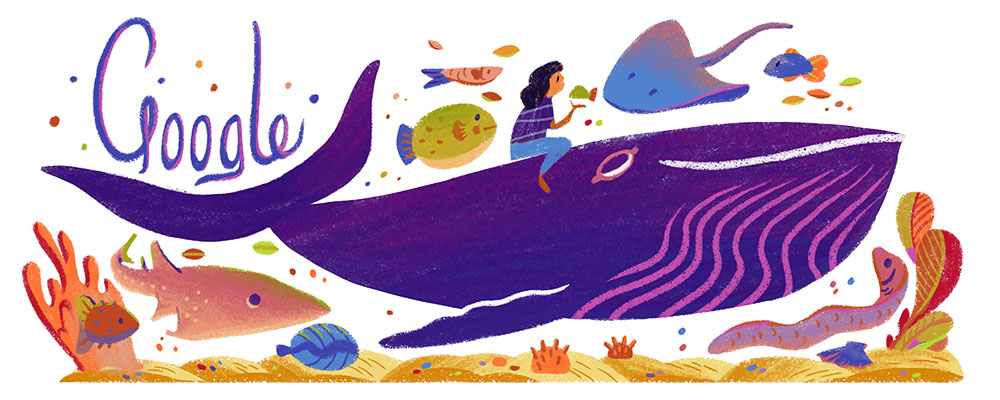 Alyssa Winans
I'm inspired by all the charming, strange, and occasionally dangerous things that somehow coexist all together in our oceans. They remind me that things on this planet are wonderful and weird, and that there's always new things to discover.
Next
Previous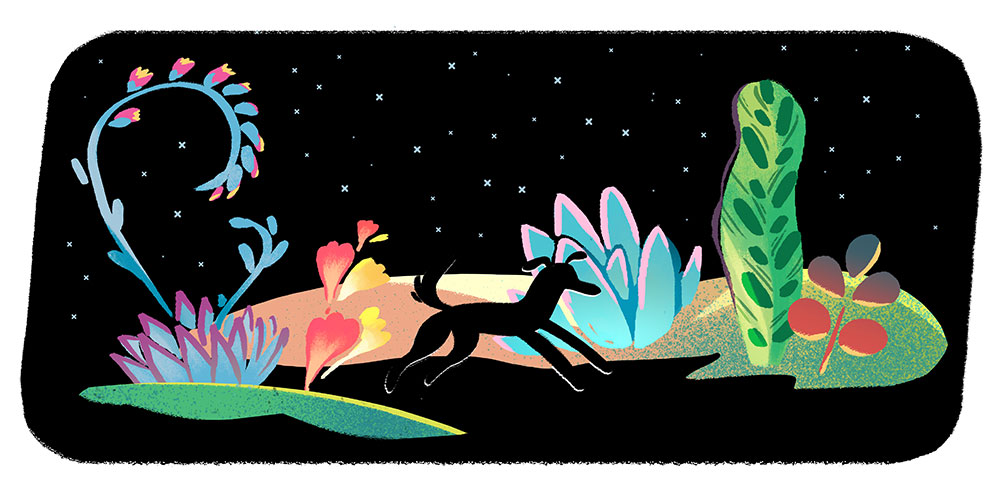 Sophie Diao
I'm inspired by the huge variation to be found in plants. I often lose track of time just staring at a leaf, wondering how the shapes, colors, and patterns came to be. Every time I visit a botanical garden, I see a design I've never thought of before in my life. Nature is the most inspiring artist of them all.
Next
Previous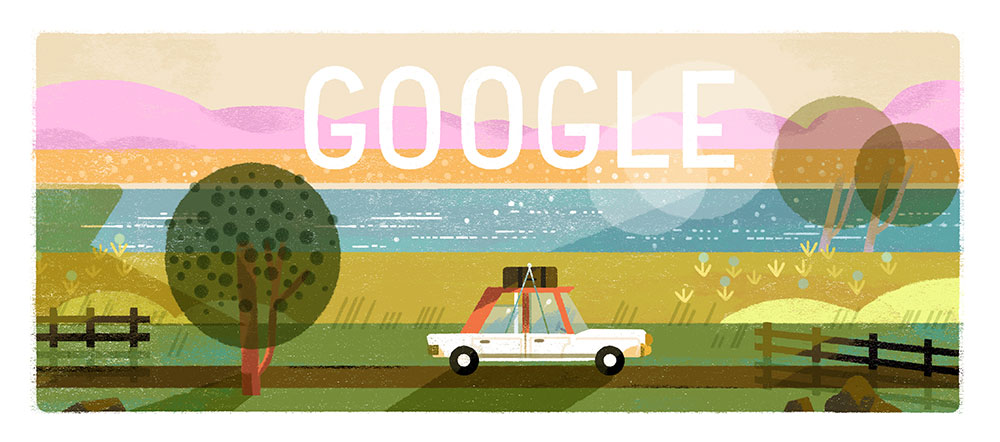 Melissa Crowton
I get inspiration from all of the beautiful places around the world. Fill up the tank, hit the road, and discover the hidden treasures in your own backyard!