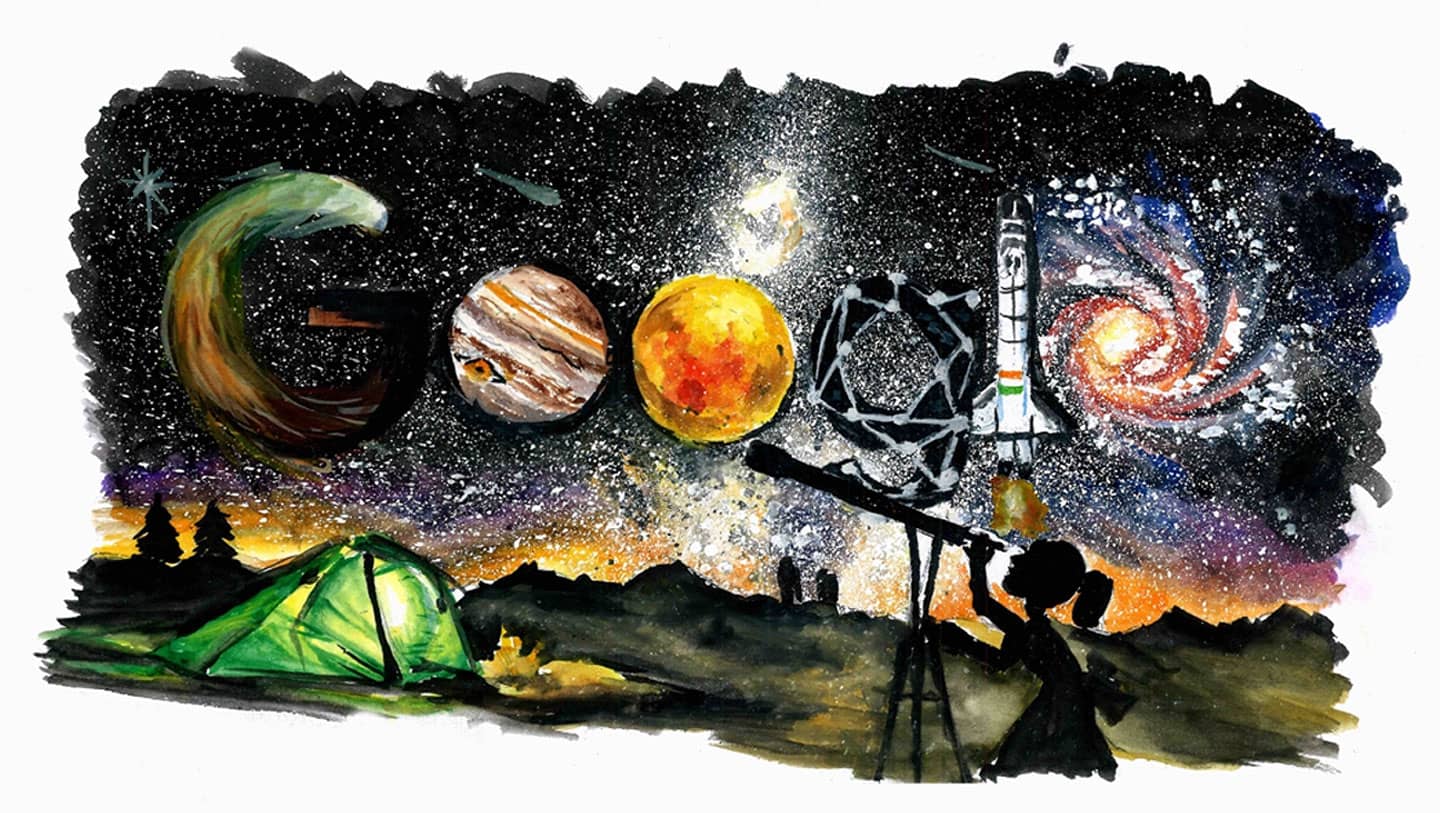 Doodle 4 Google National Winner
Last year, we asked young artists across India to create a doodle about what inspires them. Congratulations to Pingla Rahul More from Mumbai on being named the National Winner of the 2018 Doodle 4 Google contest for her "Galaxy, Space Exploration." Google is honored to award Pingla with INR 500,000 scholarship and INR 200,000 technology award for her school. On 14th November, Pingla's doodle will be shared on the Google homepage for the whole India to see!
See the Group Winners:
Next
Previous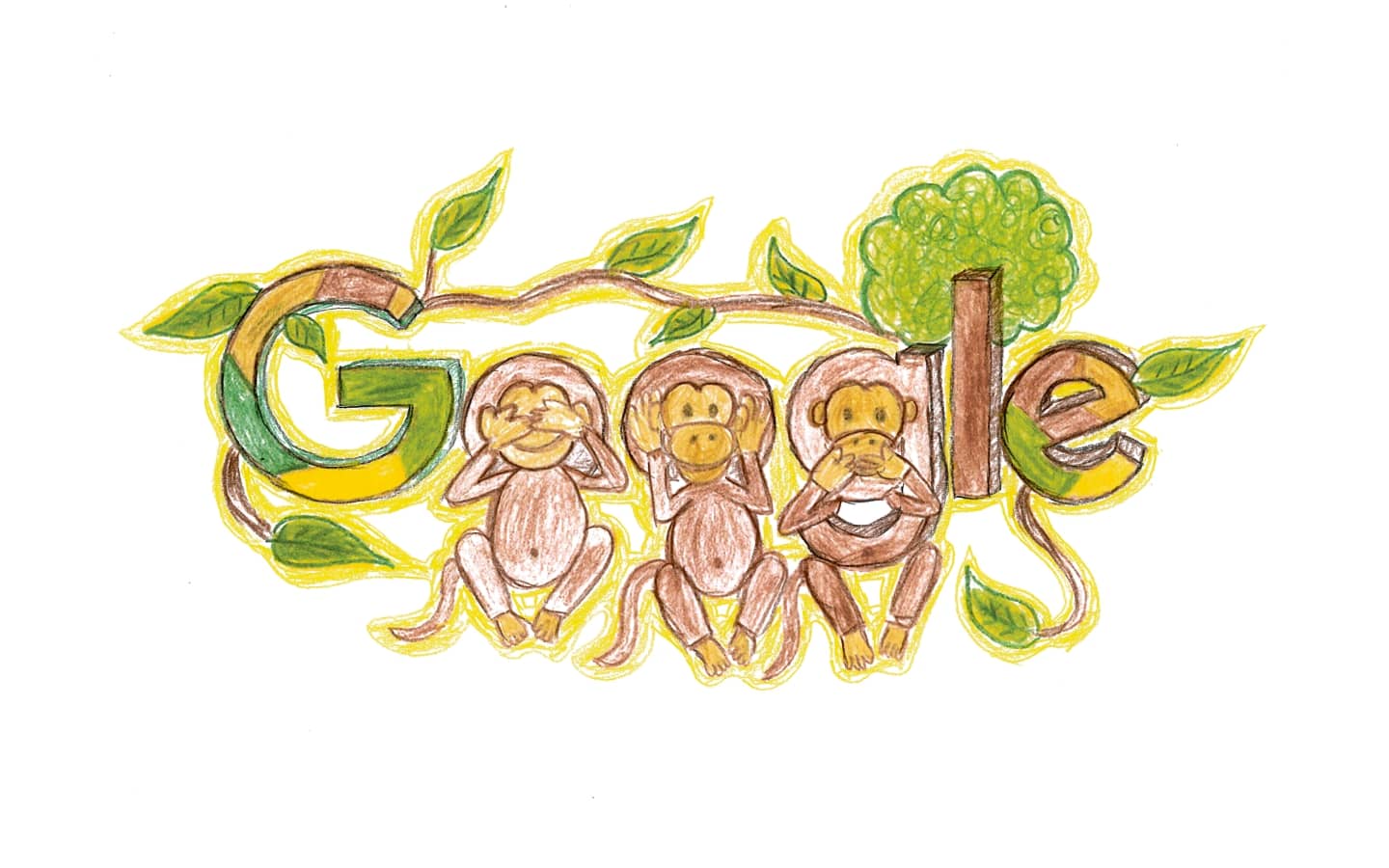 3 Wise Monkeys
The three wise monkeys of Mahatma Gandhi are my life's inspiration. They inspire me to live my life with honesty and peace. It also inspires me to pass on the live and let live message to others
Shaikh Mohd Rufael Rizwan, MESCO Crescent English High School, Mumbai, Class 1 to 2
Next
Previous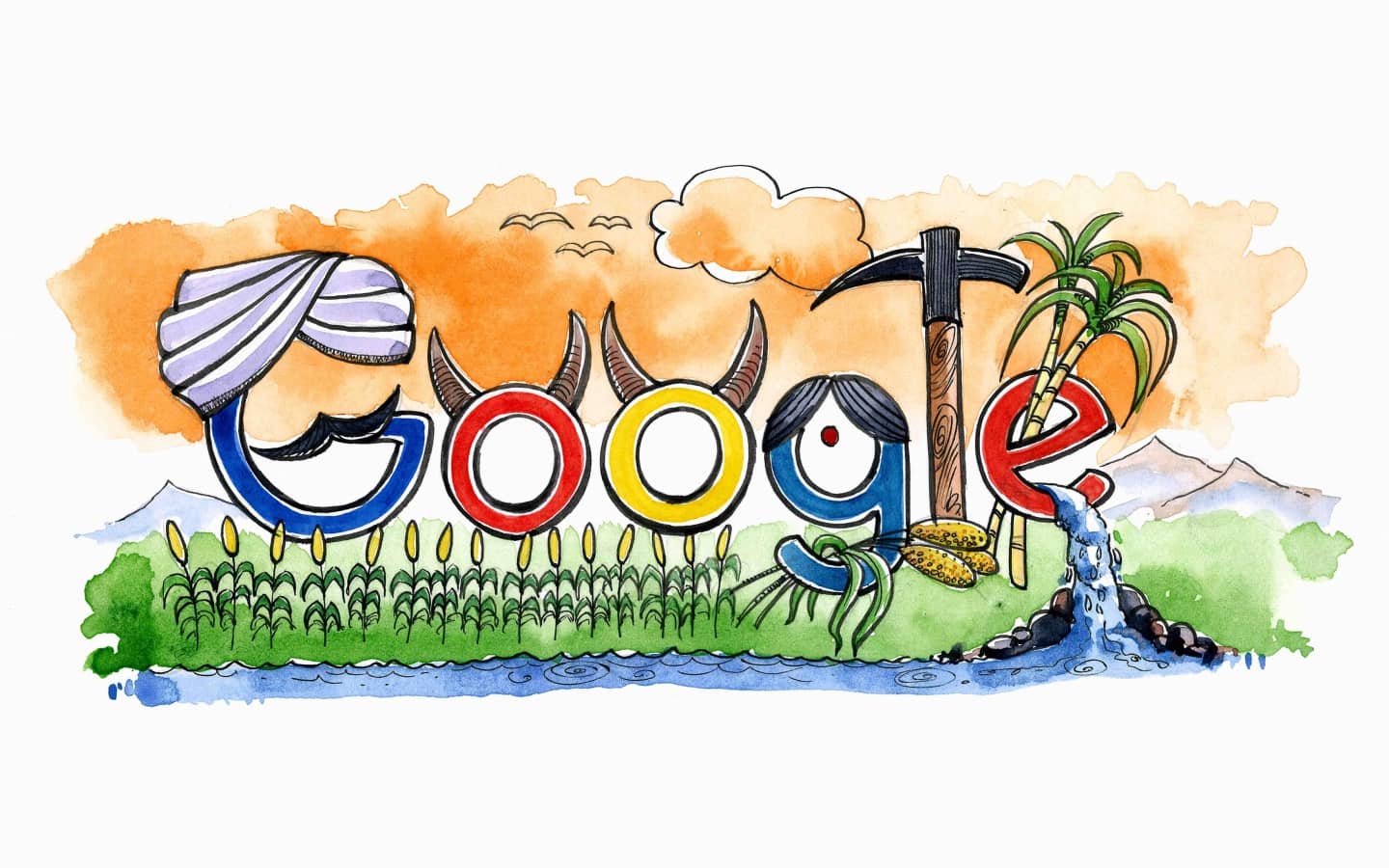 Farmers
Indian Farmers inspire me so much. I love the way farmers work in their farms. They work very hard in all seasons and all conditions just to make food for us, it's so inspiring. I get inspired that they work for us to get food without expecting anything in return.
Aarohi Dixit, Dolphins International School, Pune, Class 3 to 4
Next
Previous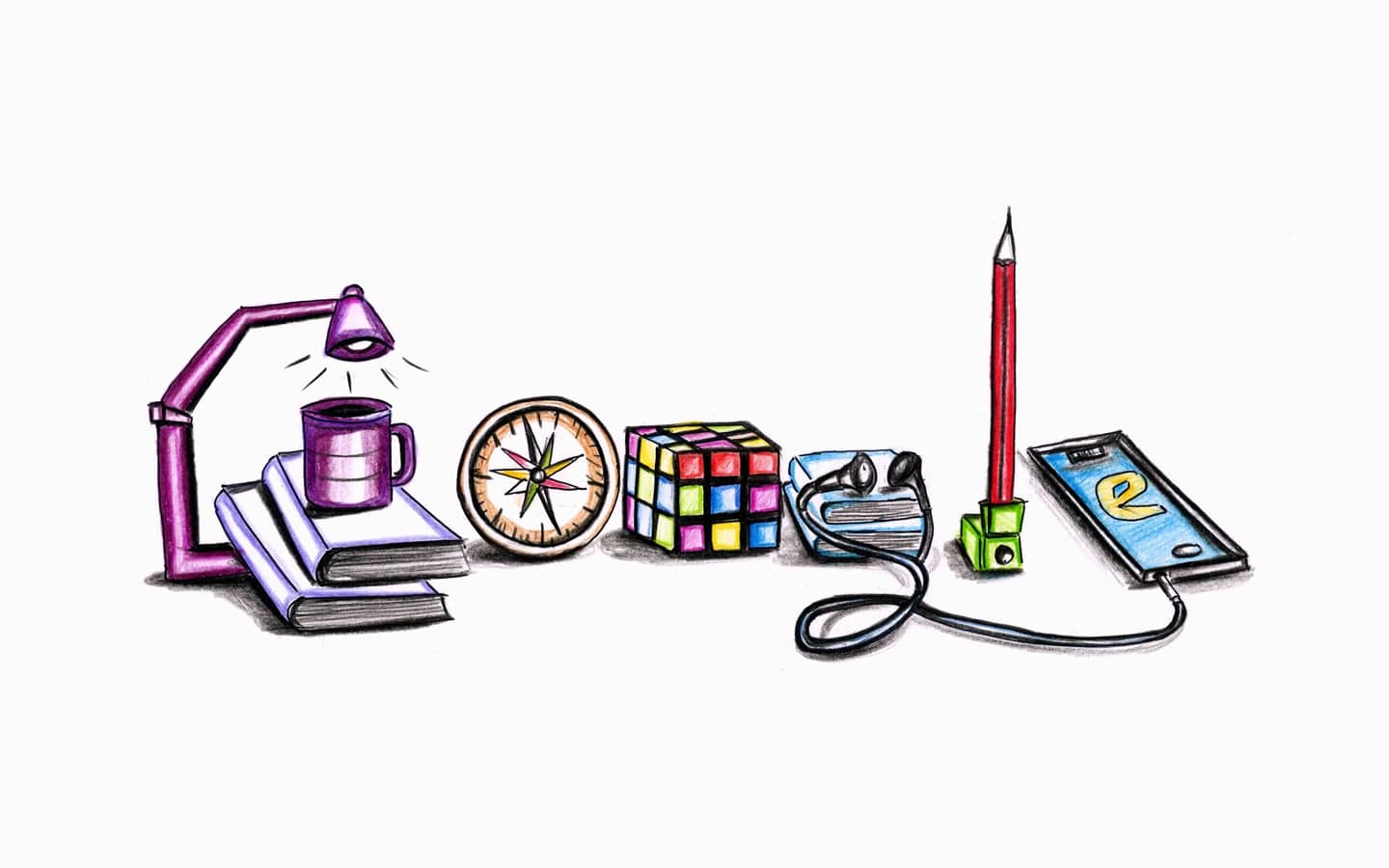 My Desk, My Inspiration
My desk inspires me to create a beautiful world where imagination is the only limit. When all I do is imagine, my desk reminds me that my imagination can be made into reality using what the world has put in my hands to achieve the glory that I dream of.
Daniya Kulsum, Sri Prakash Vidyaniketan, Visakhapatnam, Class 5 to 6
Next
Previous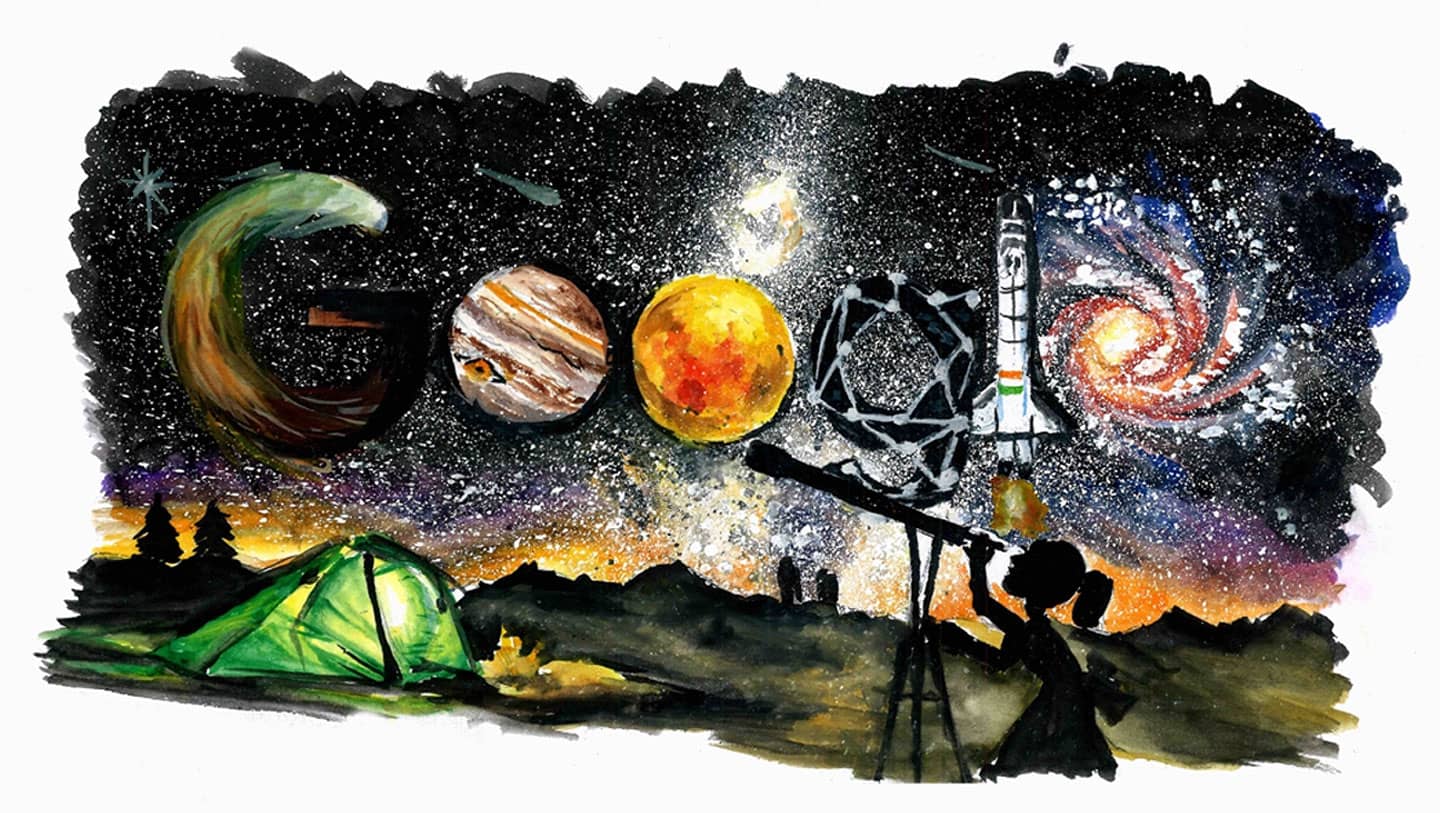 Galaxy, Space Exploration
What inspires me that most is Space Exploration. There is so much more to know about our Universe, from planets to stars to galaxies and beyond. It is inspiring to learn how small we are and our problems are in the grand scheme of things.
Pingla Rahul More, J B Vachha High School, Mumbai, Class 7 to 8
Next
Previous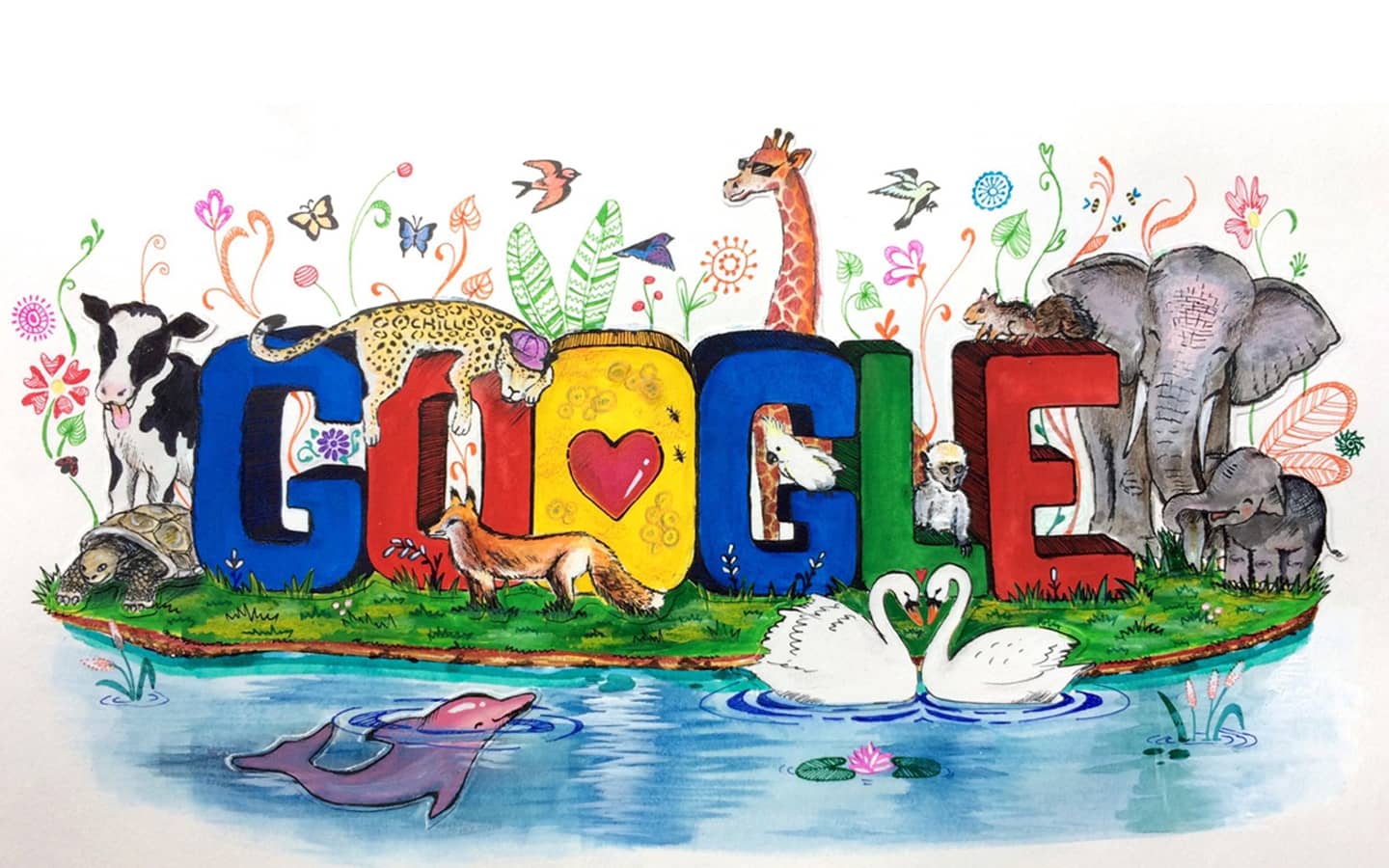 Animals Inspires Me
Animals are my source of inspiration, we as humans can a learn a lot from animals in today's world. They live peacefully in their natural habitat without any discrimination, each one of theme has a specific role in maintaining the ecological balance of the jungle. We should learn to be kind to the environment and live to save it.
Dhwanit P Nagar, Swami Vivekanand International School, Mumbai, Class 9 to 10
View the National Finalists