Vote Now!
The votes are in
Help us choose the 5 Group Winners, one of whom will go on to become National Winner.
Click on a Doodle below to learn more about the artist's inspiration. Find your favorite and cast your vote! Please limit one vote per age group. You may vote from Oct 23rd at 8:00am IST until Nov 6th at 10:00am IST.
Young artists from across India submitted their artwork, and below are the finalists from each group. Click on a doodle to learn more about the artist's inspiration.
Next
Previous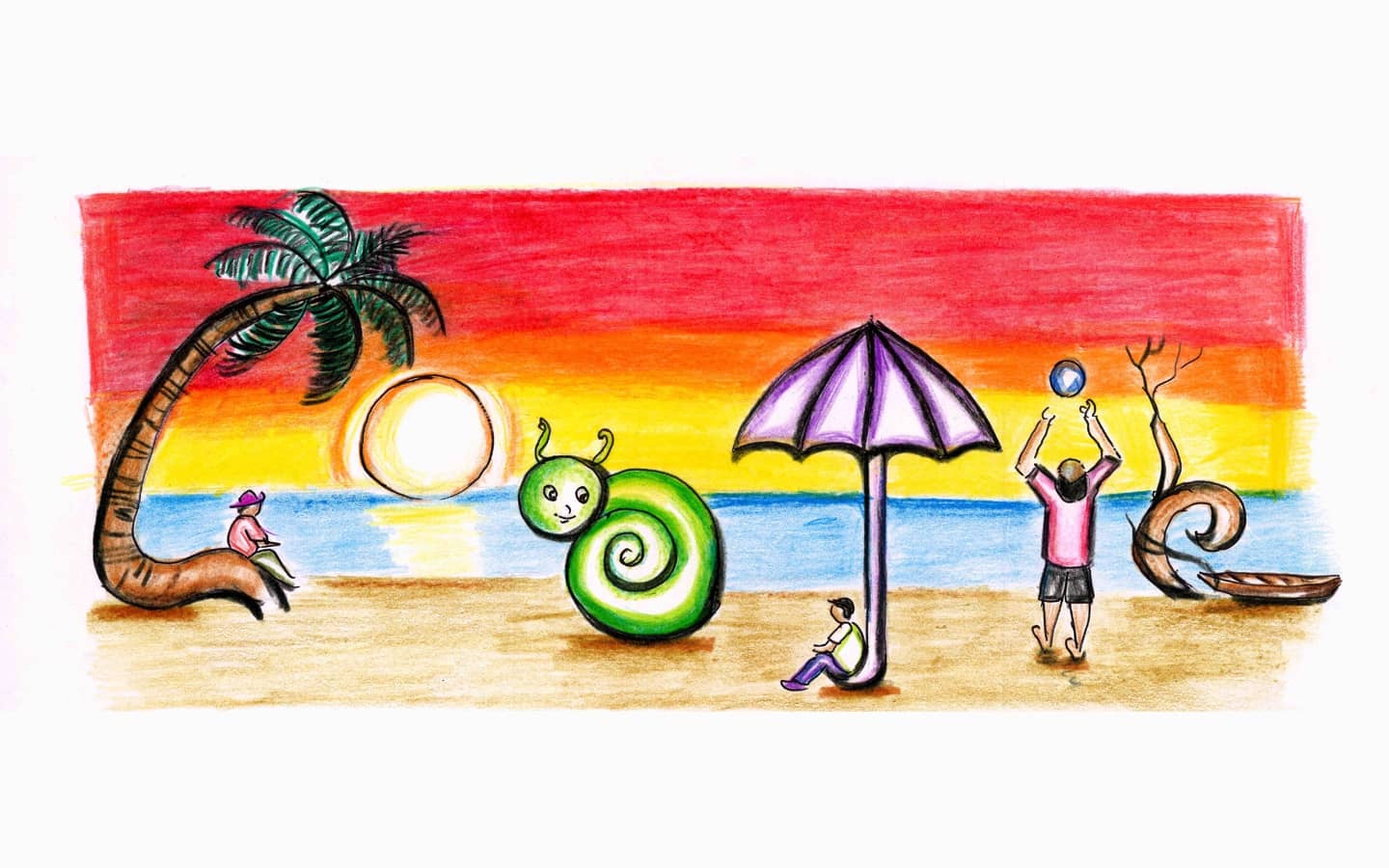 Beach - My Heart Beat
I get my inspiration from the beautiful sight of beach. Everything appears magically shinning and colorful, this inspires me to see the brighter side of life and enjoy life to the fullest.
C Jayavant Kamesh, Sri Prakash Vidyaniketan, Visakhapatnam, Class 1 to 2
Next
Previous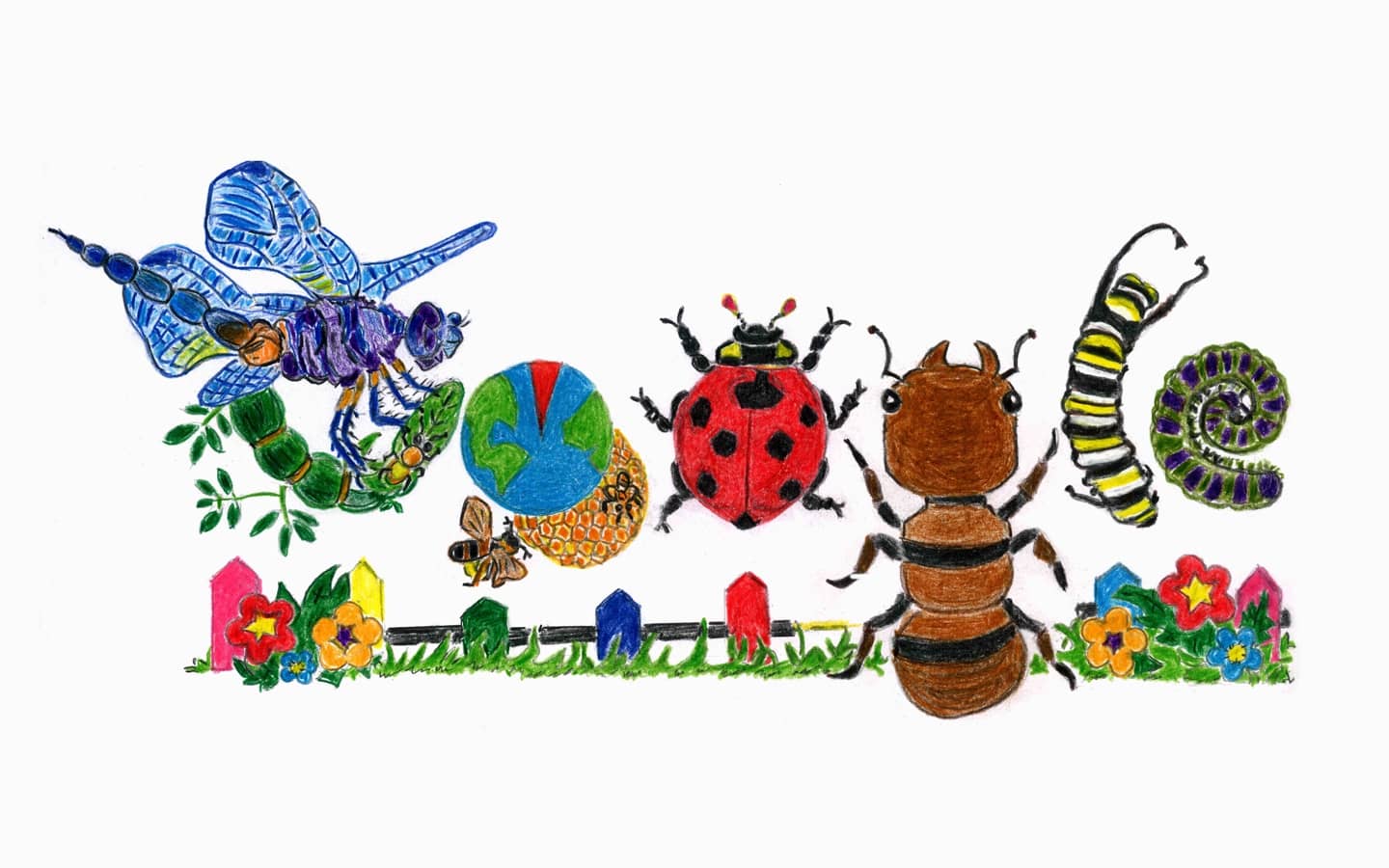 Nature's Tiny Workers
Nature's Tiny Workers (the Insects), play an important role in our lives. They work in the background to do things that provide balance to the life of our planet. These tiny workers inspire me to play my role towards contributing to the society in-spite of being small.
Shalom Keshet, St.Mark's Sr. Sec. Public School, New Delhi, Class 1 to 2
Next
Previous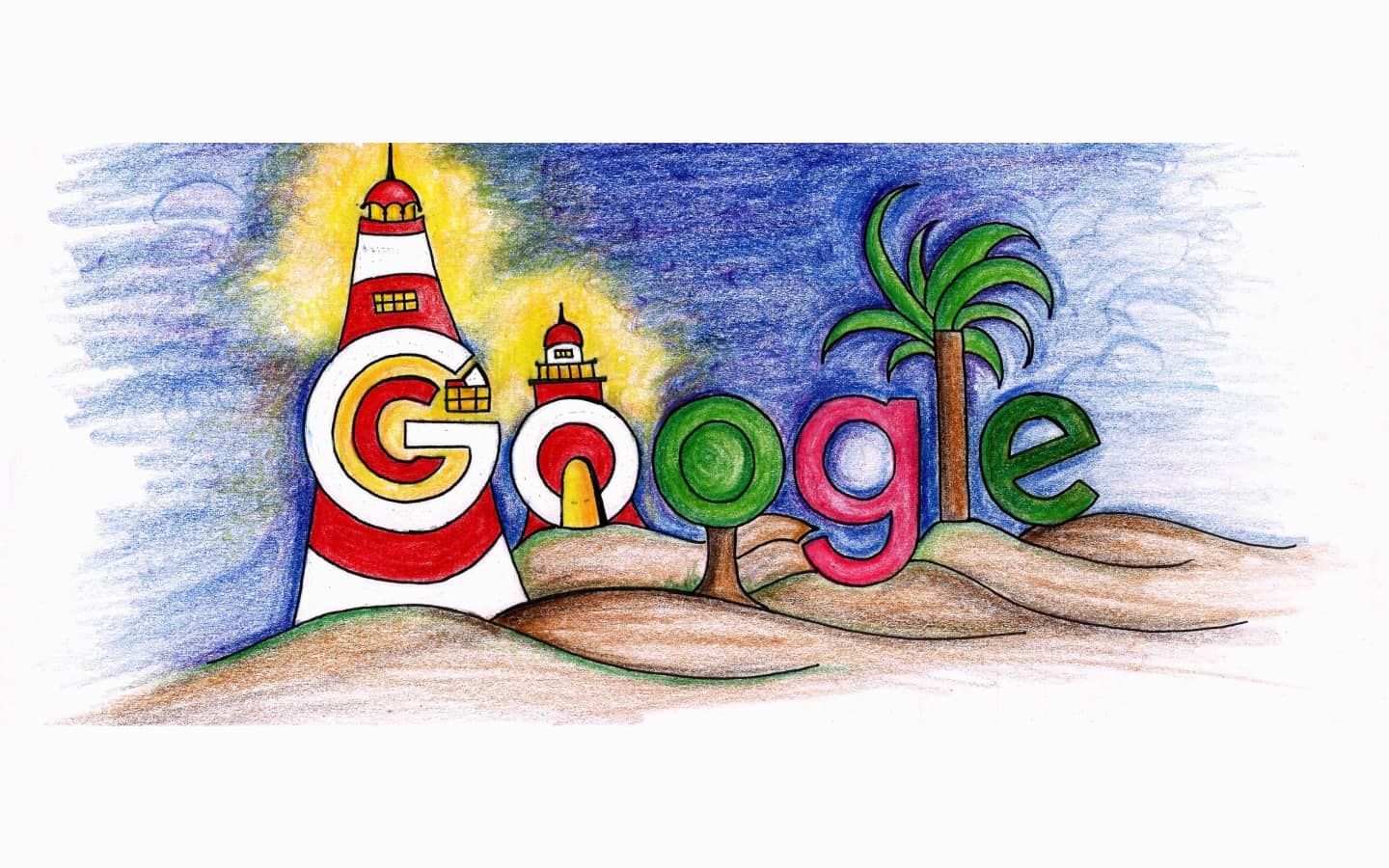 Light My Way
Lighthouse inspires me a lot. The way lighthouse stands to show the way in the dark nights, similarly we should not loose hope in the darkest phases of our life. We must stand tall and shine bright.
Aryamn Chitlangiya, Jayshree Periwal High School, Jaipur, Class 1 to 2
Next
Previous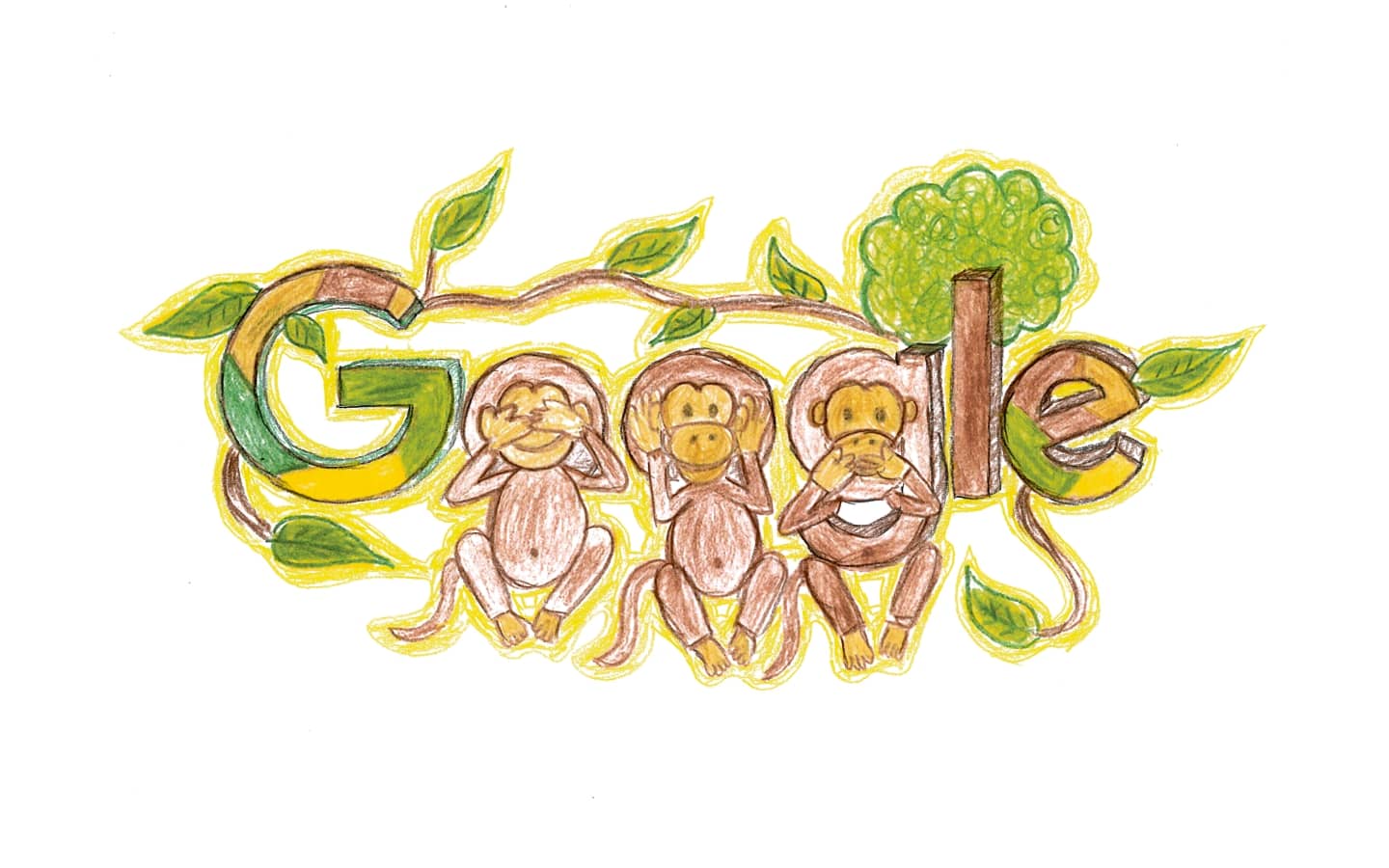 3 Wise Monkeys
The three wise monkeys of Mahatma Gandhi are my life's inspiration. They inspire me to live my life with honesty and peace. It also inspires me to pass on the live and let live message to others
Shaikh Mohd Rufael Rizwan, MESCO Crescent English High School, Mumbai, Class 1 to 2
Next
Previous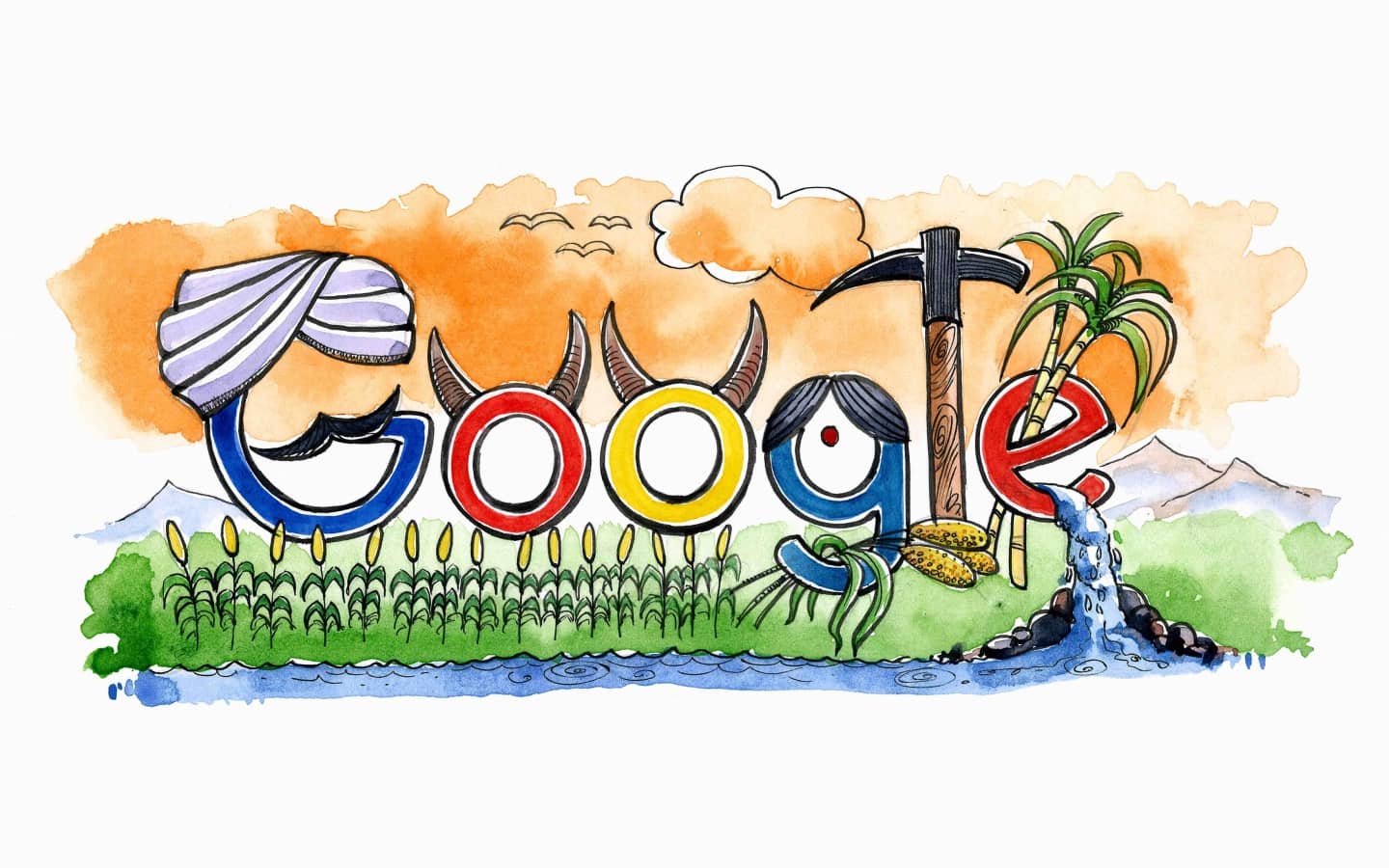 Farmers
Indian Farmers inspire me so much. I love the way farmers work in their farms. They work very hard in all seasons and all conditions just to make food for us, it's so inspiring. I get inspired that they work for us to get food without expecting anything in return.
Aarohi Dixit, Dolphins International School, Pune, Class 3 to 4
Next
Previous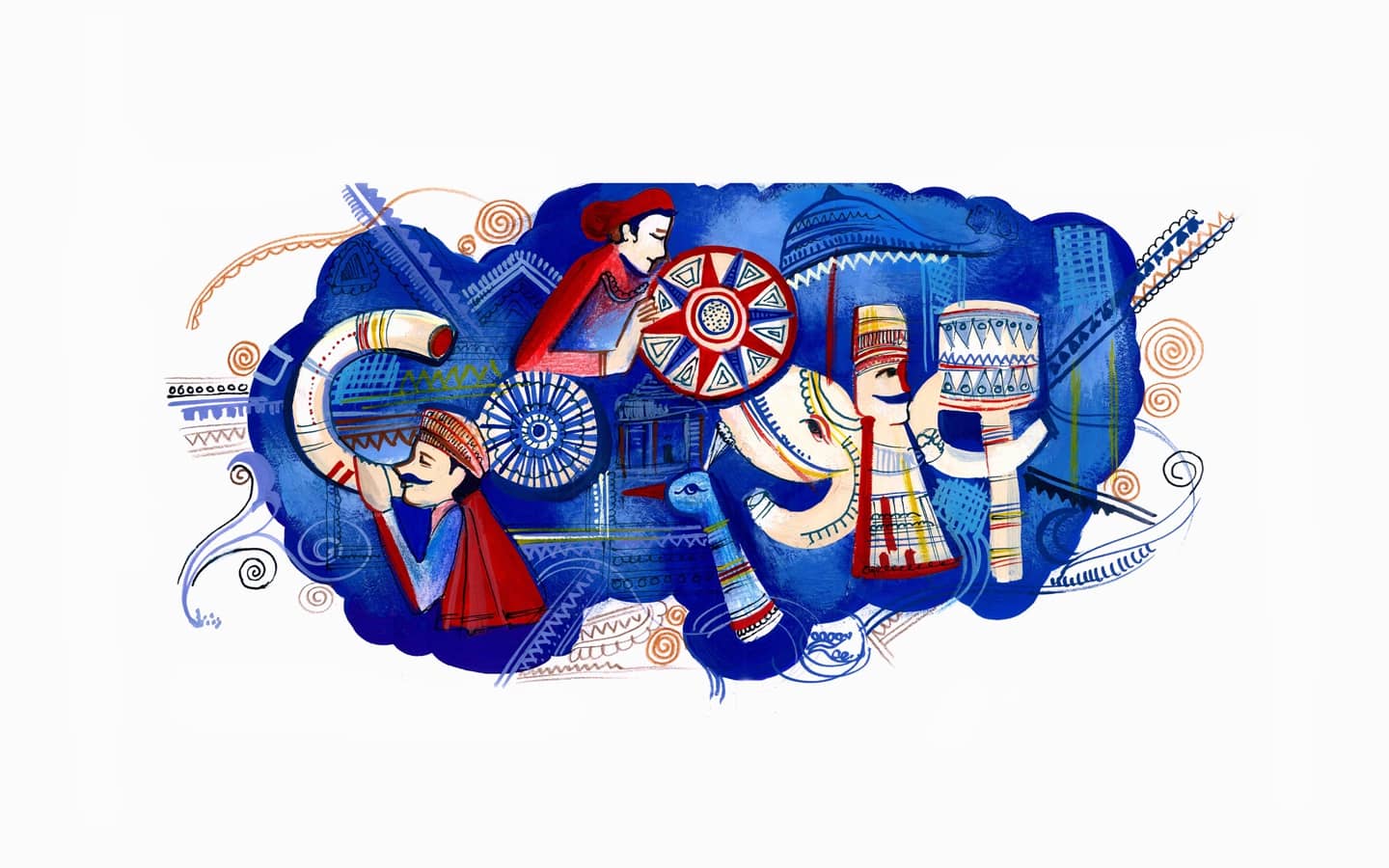 Indian Tradition
Indian folk music, Indian Theatrical, Festivals are tradition and cultures of India and they are important for the country. They always inspire me to stay rooted and connected to Indian culture and traditions. By inheriting the culture, our generation will know the history of our country.
Patel Priyal Dilip Bhai, BKM Primary School, Bhopal, Class 3 to 4
Next
Previous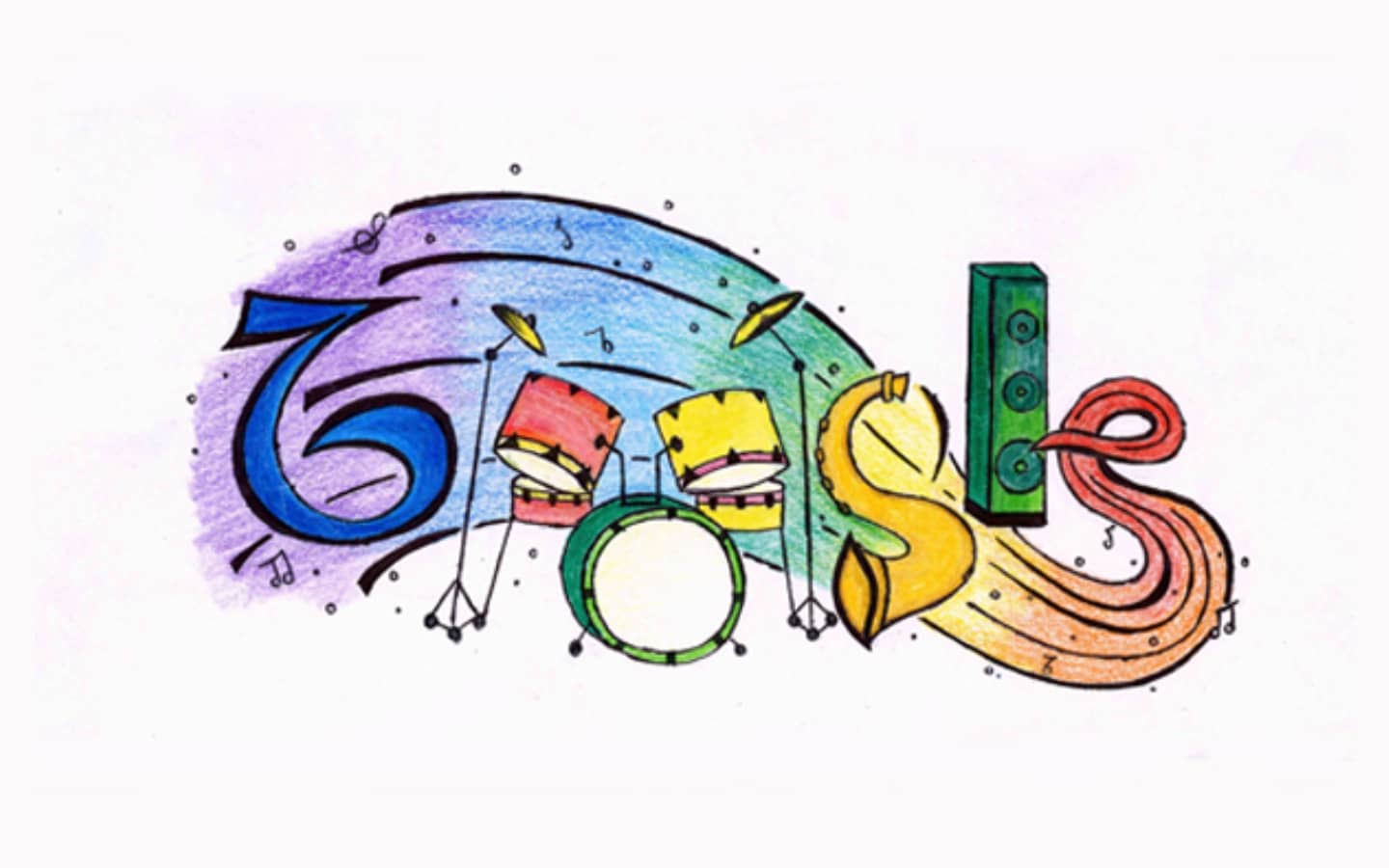 Music
Music is very powerful. It expresses many feelings like - joy, happiness, sadness, enthusiasm, anger, romance, loneliness etc. Music helps me and inspires me to react and think according to a situation.
Daksh Verma, Gaur International, Greater Noida, Class 3 to 4
Next
Previous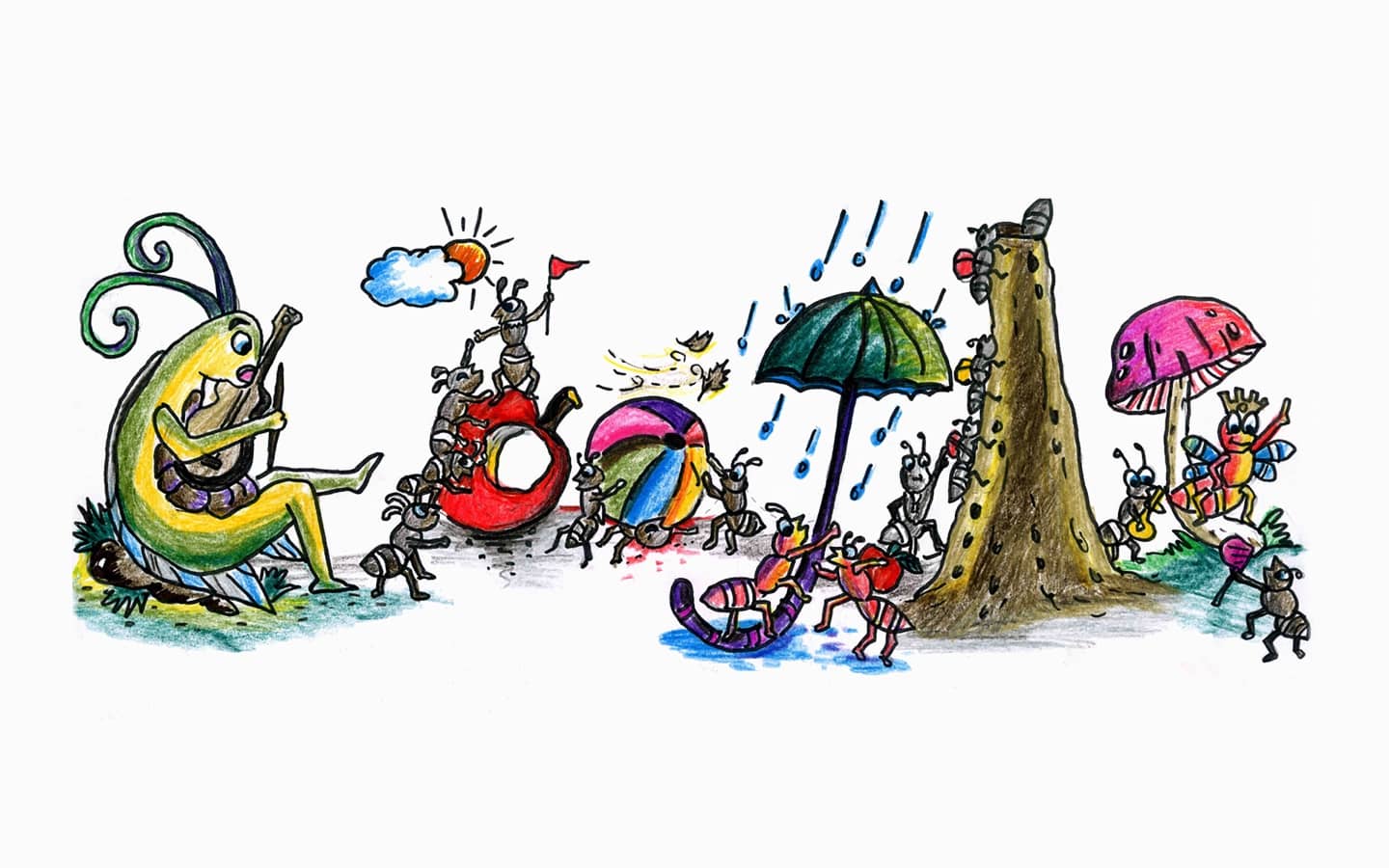 Amazing Ants
Watching ants working tirelessly inspires me the most. My picture describes how they live peaceful and organized life which may be an example for us. Human beings (depicted as Grass hopper) should learn how ants with their unselfish unity and sense of discipline work only for the benefit of their colony.
Ankit Bhattacharya, Delhi Public School, Kolkata, Class 3 to 4
Next
Previous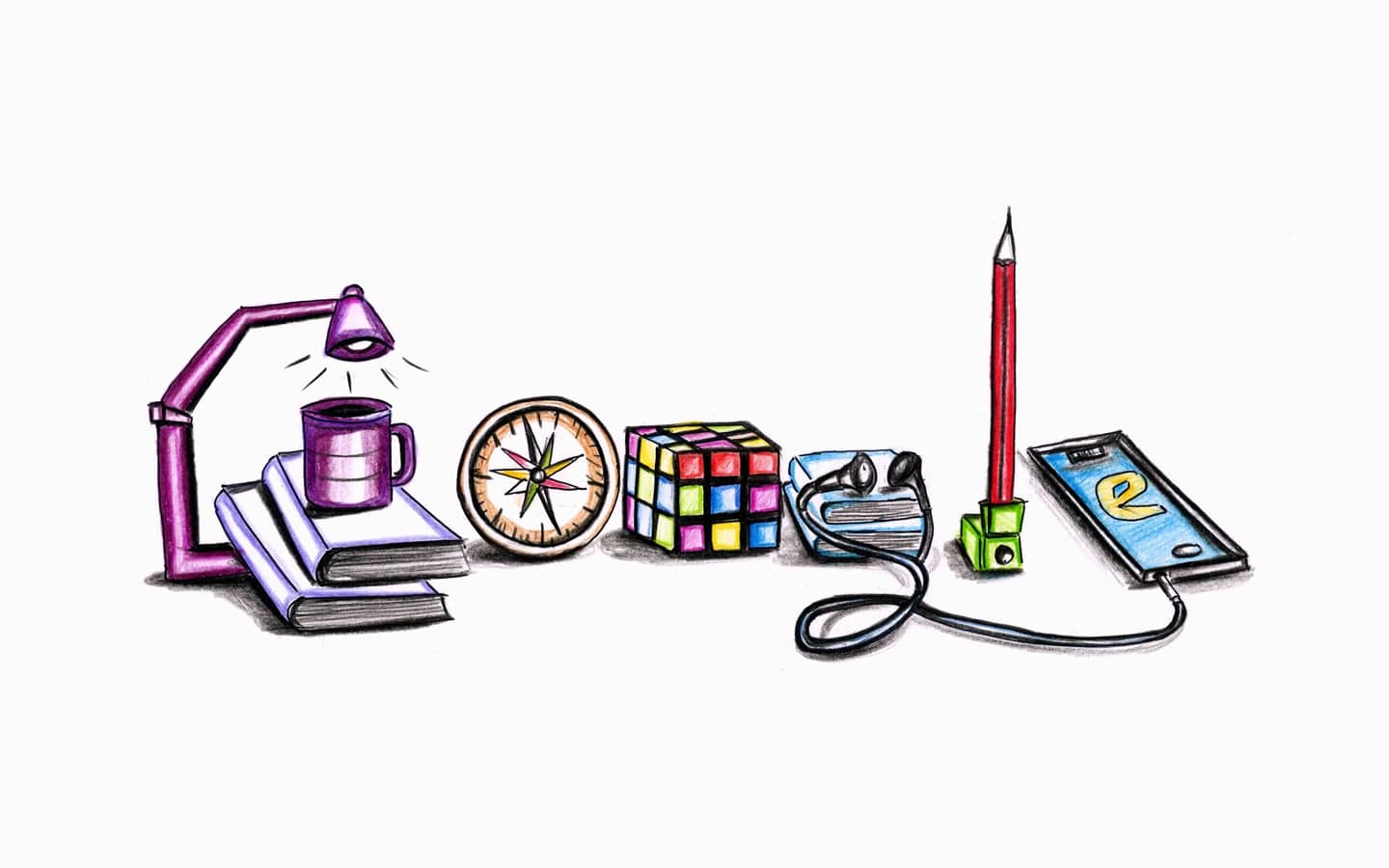 My Desk, My Inspiration
My desk inspires me to create a beautiful world where imagination is the only limit. When all I do is imagine, my desk reminds me that my imagination can be made into reality using what the world has put in my hands to achieve the glory that I dream of.
Daniya Kulsum, Sri Prakash Vidyaniketan, Visakhapatnam, Class 5 to 6
Next
Previous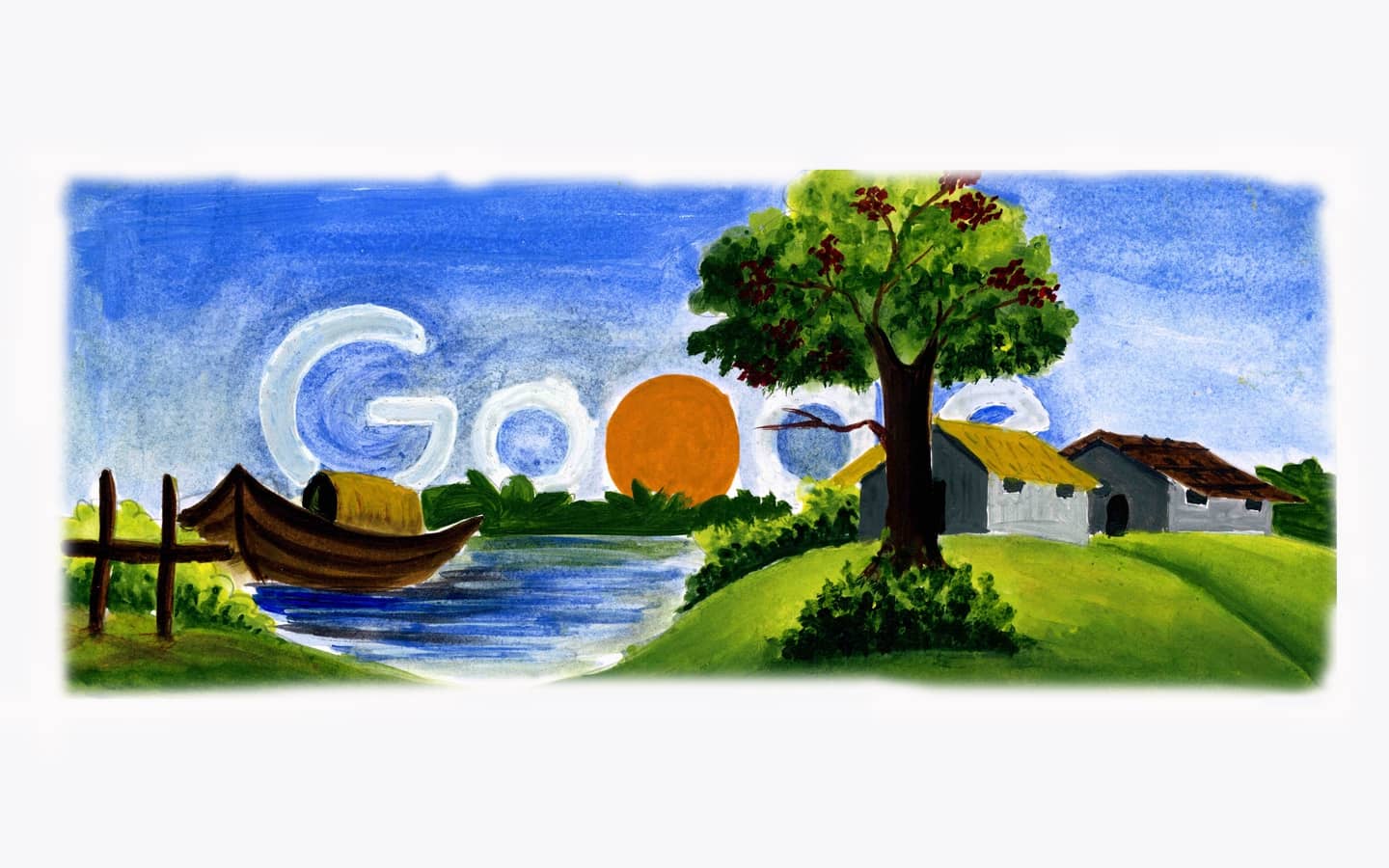 A Site of The Dawn
The mesmerizing beauty of the early morning is full of freshness and is so inspiring. The first rays of the sun set aside the darkness and fill liveliness and light everywhere. The gentle breeze and sound of birds fill the heart with happiness. It is the best time of the day and inspires me to bring light in people's lives and fill their hearts with happiness.
Aritra Haldar, G B Memorial Institution, Kolkata, Class 5 to 6
Next
Previous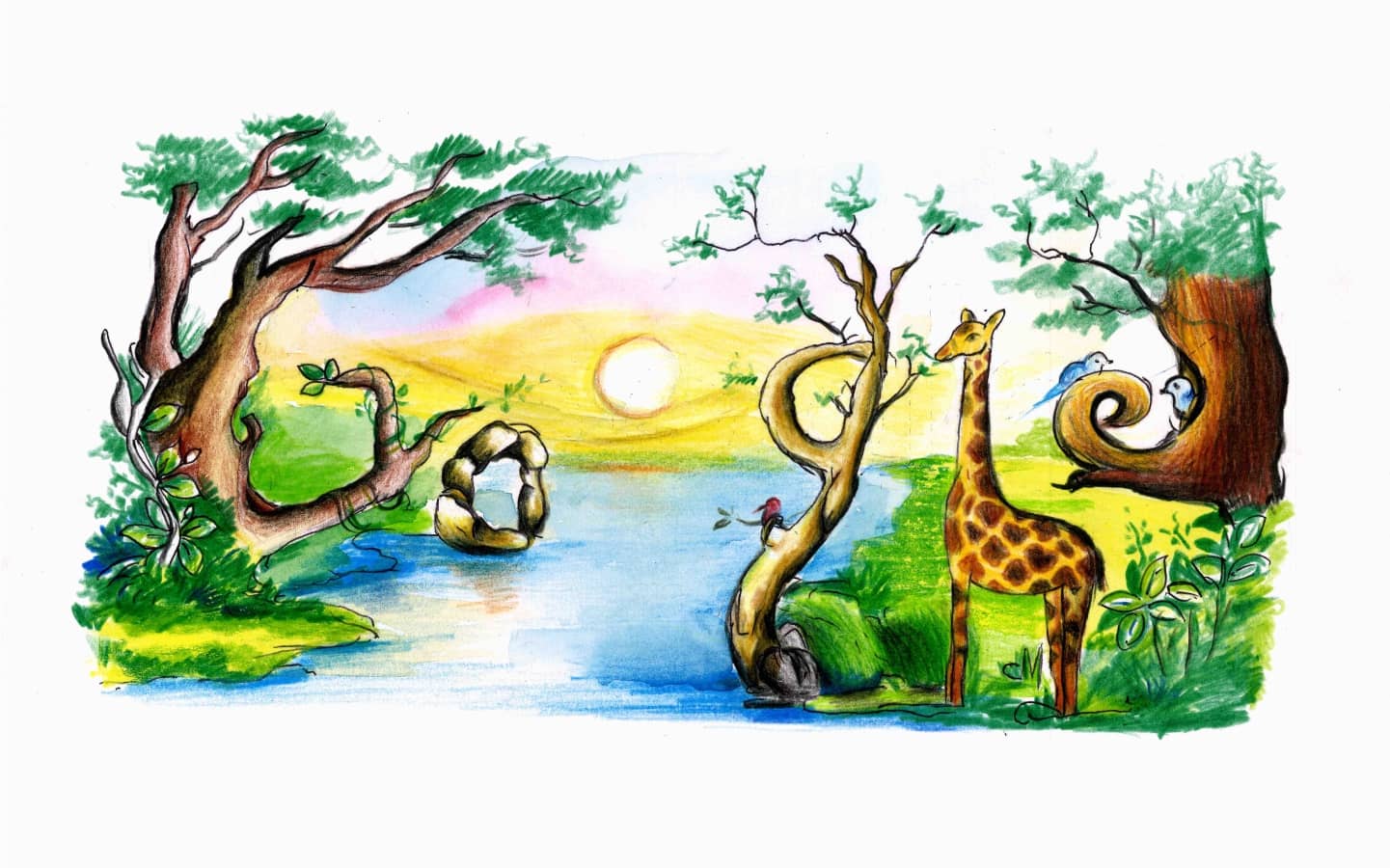 Nature at Its Best
Nature inspires me. Trees inspires me to extend selfless service, sun inspires me to be punctual and regular. Birds and animals inspires me to the harmony. Everything in nature is inspirational and we should find time to observe its beauty.
B Sathwik, Sri Prakash Vidyaniketan, Visakhapatnam, Class 5 to 6
Next
Previous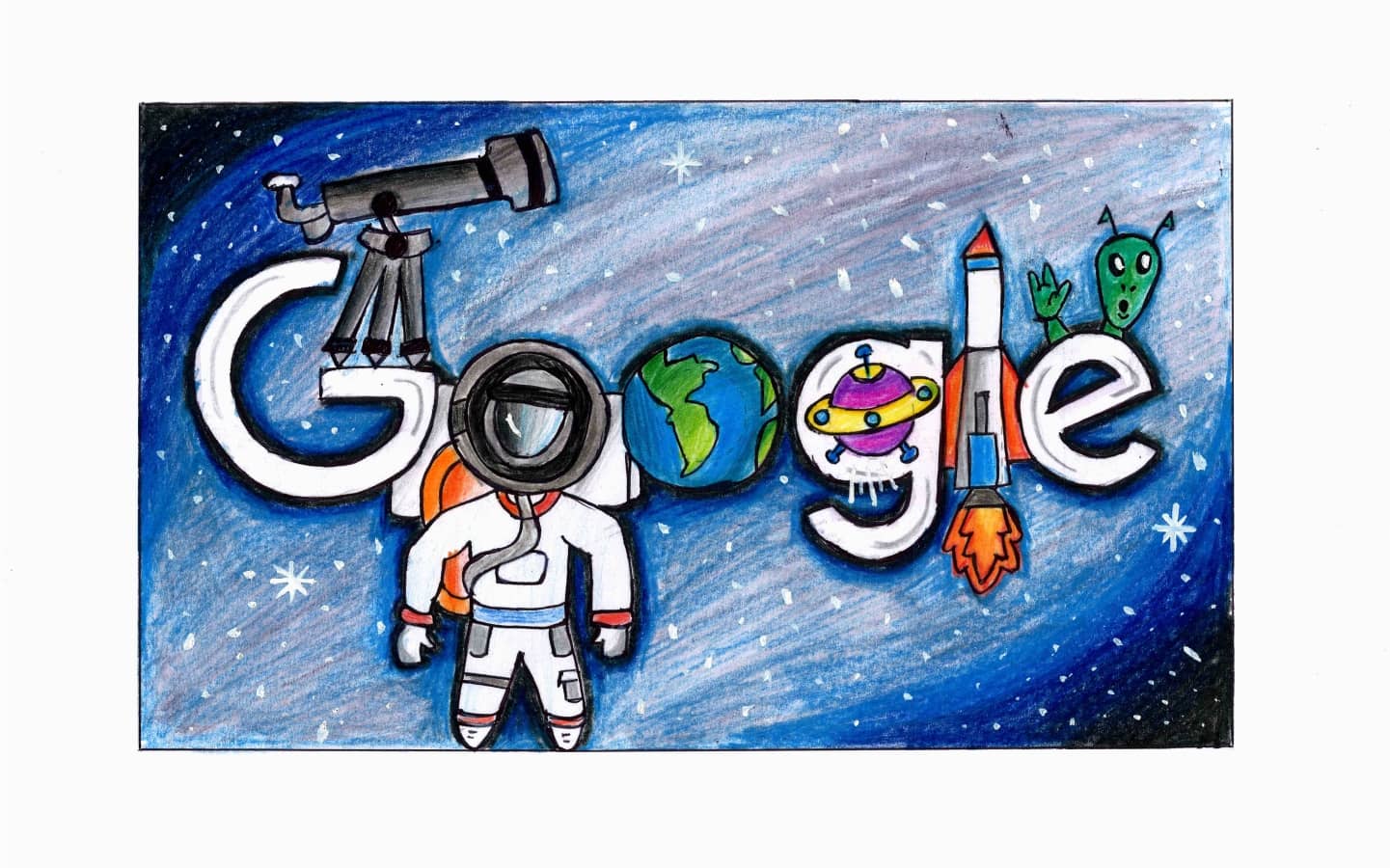 Endless Possibilities of Space
I am inspired by the endless possibilities available in this universe, this makes to very curious about aliens. I want find out whether any other planet have life on it or not. If yes, I would like to visit there someday.
Yash Pandurang Shelar, Ramannaug, Pune, Class 5 to 6
Next
Previous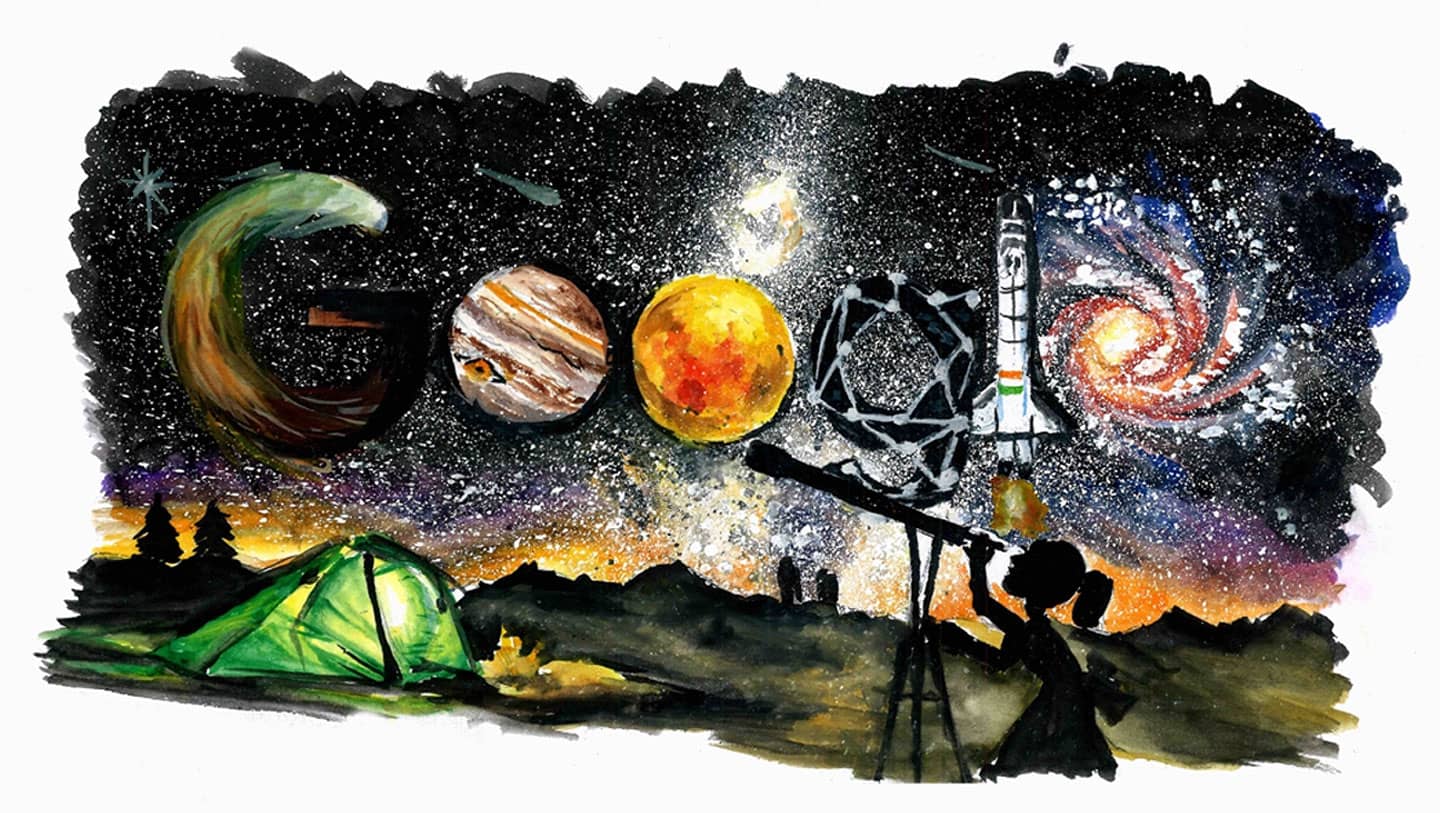 Galaxy, Space Exploration
What inspires me that most is Space Exploration. There is so much more to know about our Universe, from planets to stars to galaxies and beyond. It is inspiring to learn how small we are and our problems are in the grand scheme of things.
Pingla Rahul More, J B Vachha High School, Mumbai, Class 7 to 8
Next
Previous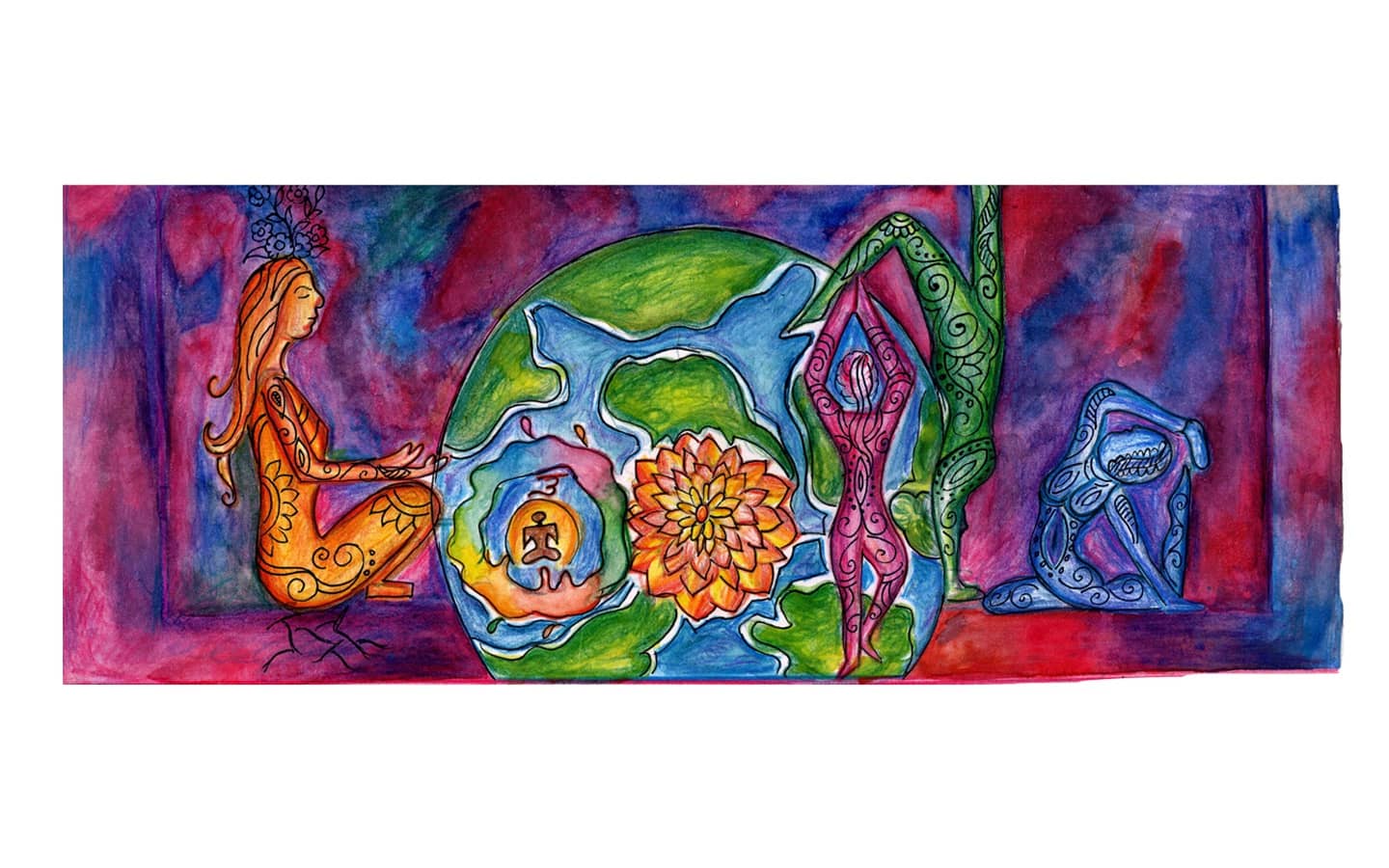 Yoga, The Way of Living
I am inspired by yoga because it gives us positive thoughts and strength. Yoga is about the wisdom you learn from adopting a yogic lifestyle. Yoga means a mix of energy, beauty to body, mind and soul.
Manvi Jain, The Emerald Heights International School, Indore, Class 7 to 8
Next
Previous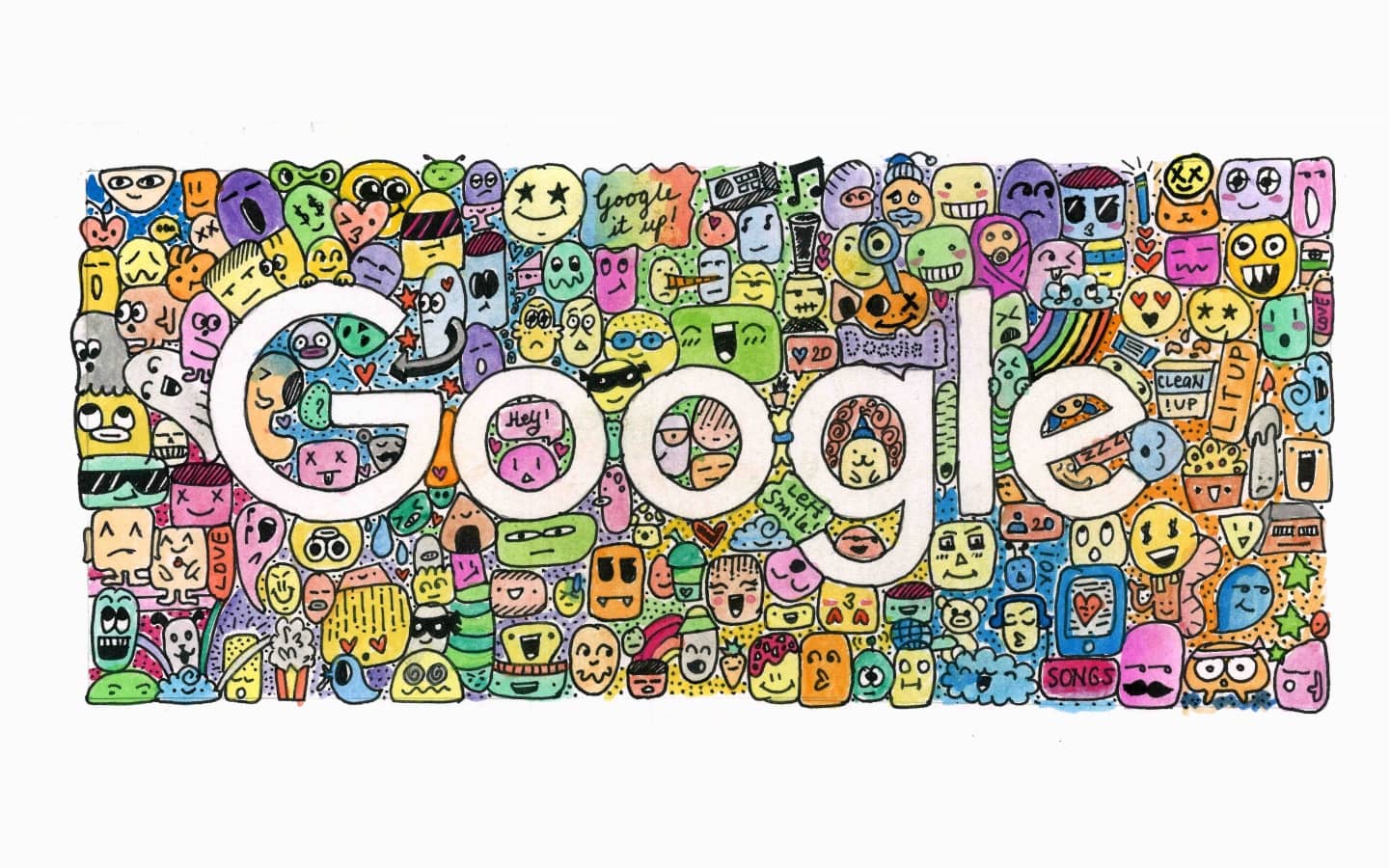 Doodling
Doodles are something which we express from the heart in form of illustrations. It is just a free flow of expressions. I get inspiration to be open-minded and it encourages me to let my creativity flow without any restrictions. So I would request everyone to keep doodling.
B Shreya, Kendriya Vidyalaya Ganeshkhind, Pune, Class 7 to 8
Next
Previous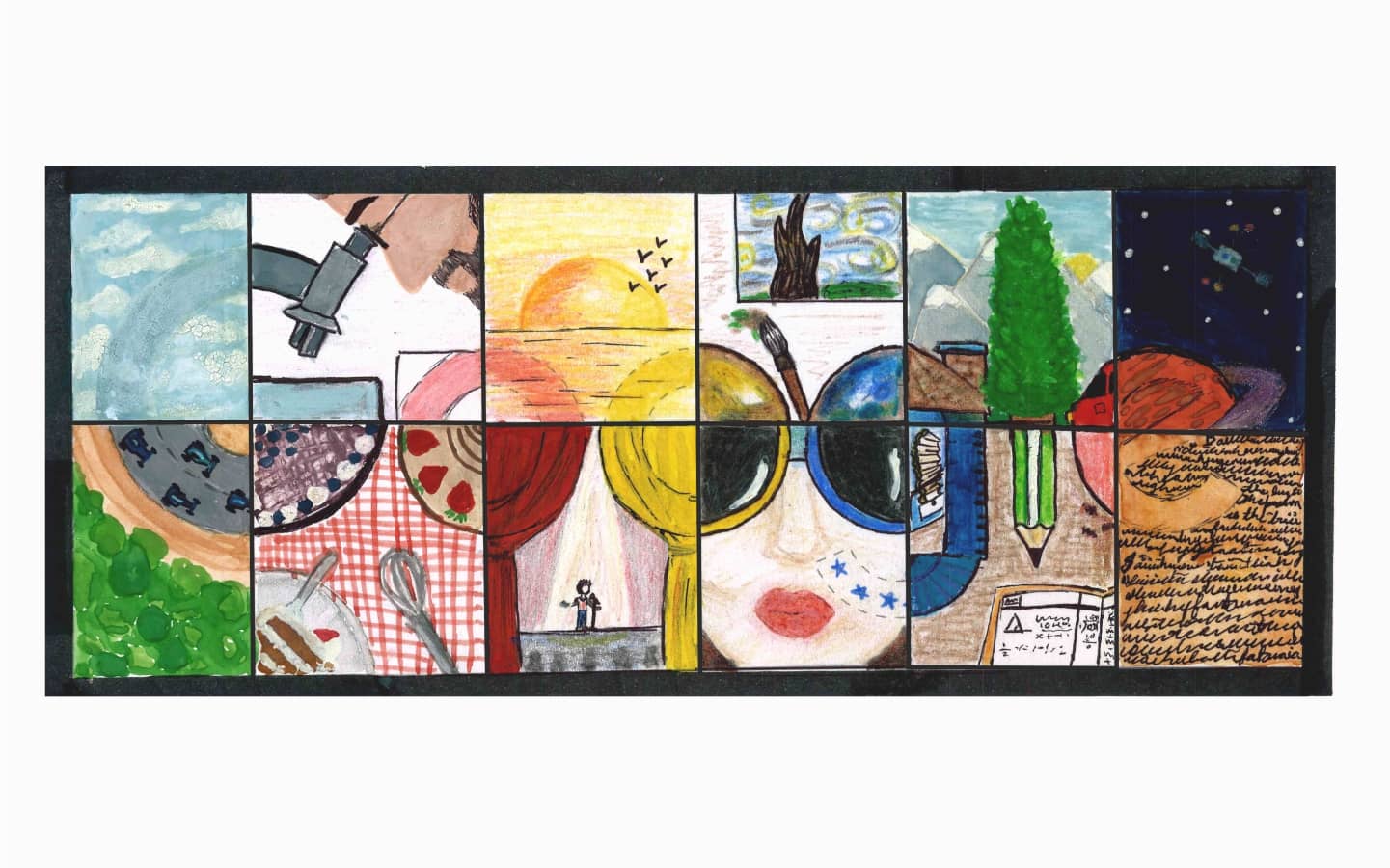 Everything about Life
This doodle is a little description about the endless possibilities that we have around us to take inspiration from. I believe that inspiration can come from anywhere and we should be open to learn and explore everything when we get a chance to do it.
Aribah Fatima, Madina High School, Hyderabad, Class 7 to 8
Next
Previous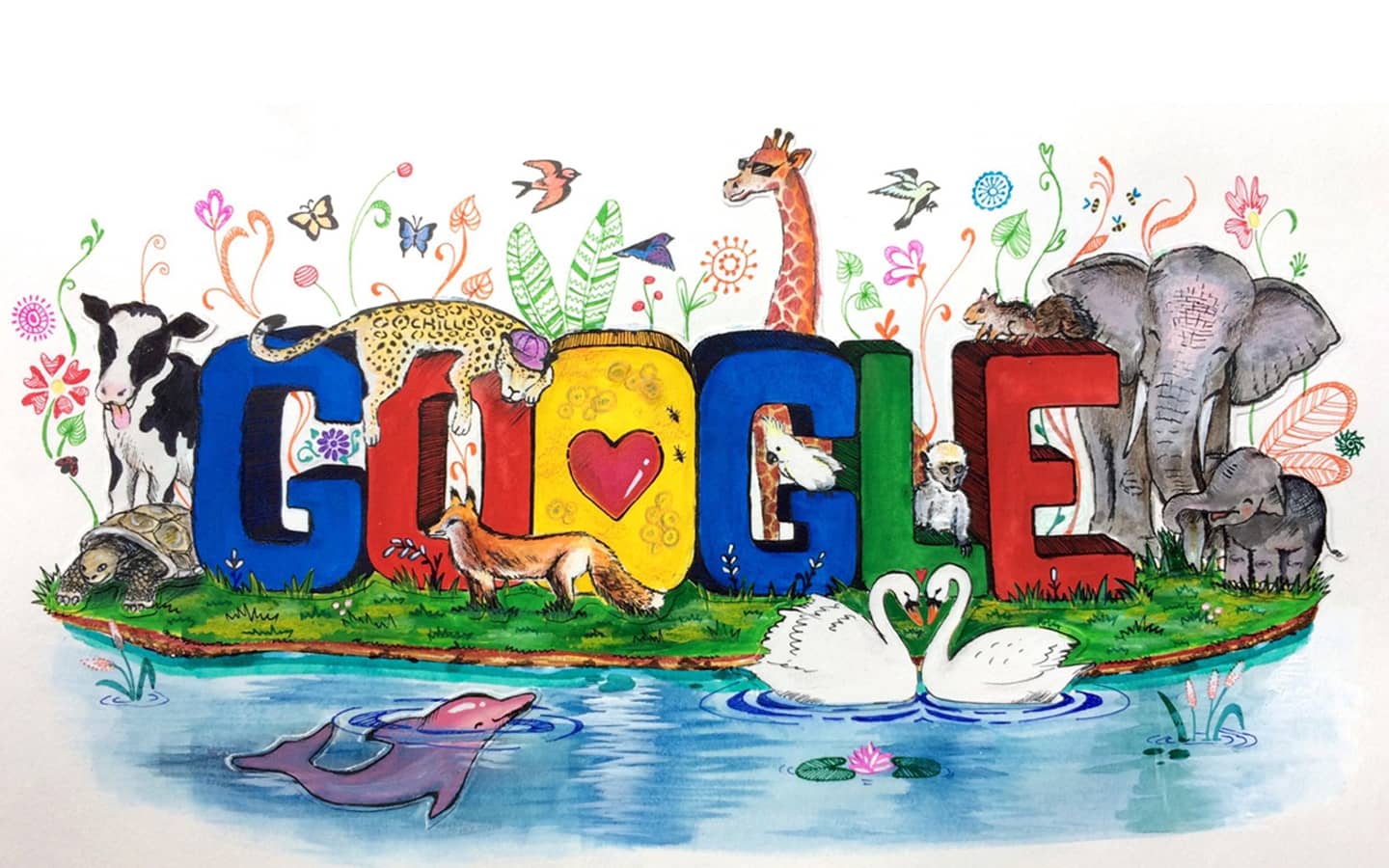 Animals Inspires Me
Animals are my source of inspiration, we as humans can a learn a lot from animals in today's world. They live peacefully in their natural habitat without any discrimination, each one of theme has a specific role in maintaining the ecological balance of the jungle. We should learn to be kind to the environment and live to save it.
Dhwanit P Nagar, Swami Vivekanand International School, Mumbai, Class 9 to 10
Next
Previous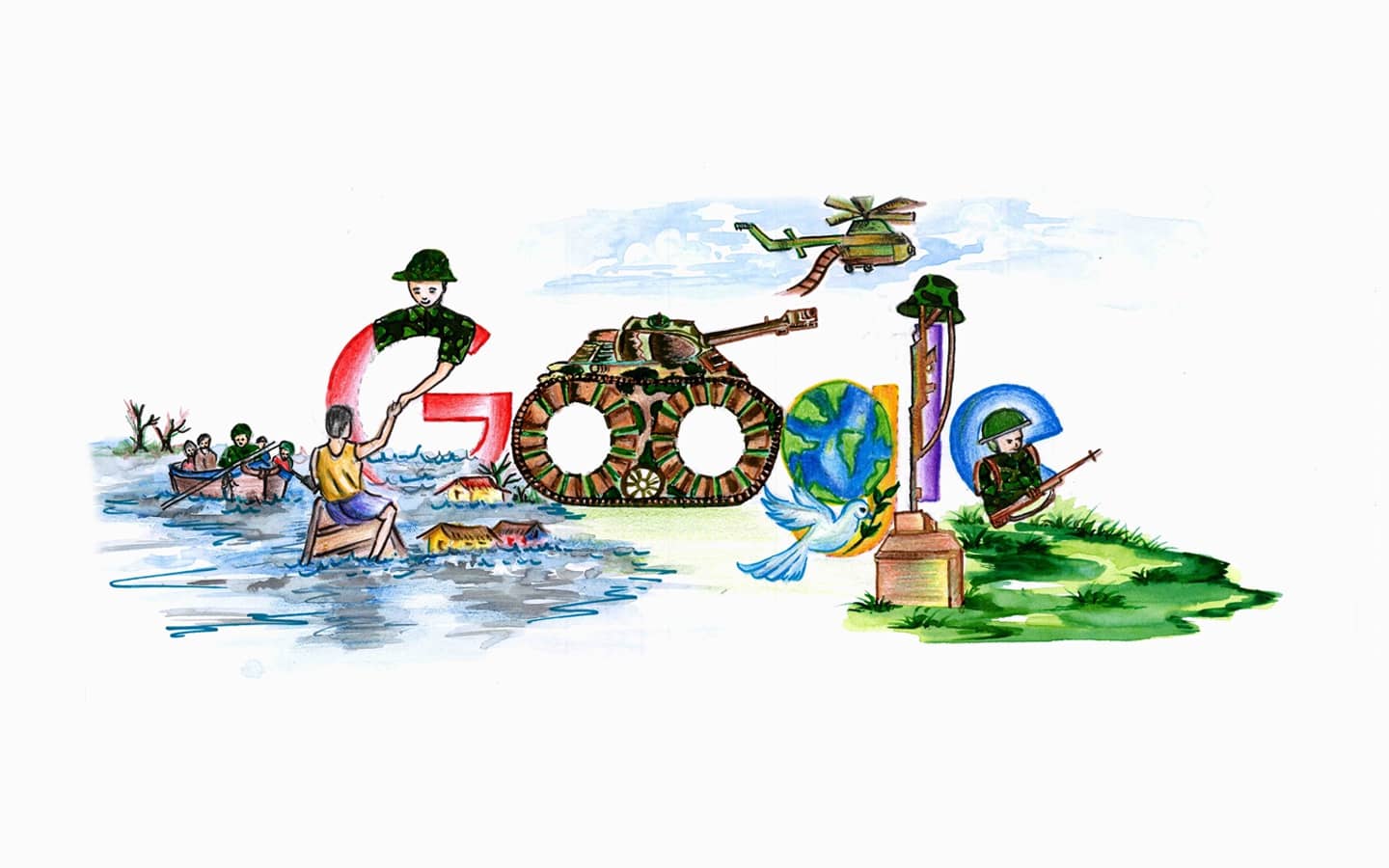 Armed Forces Do It All
The inspiration are the men and women in armed forces who do their work selflessly to protect us from enemies and also help us whenever there is any natural calamity. There determination and passion inspires me to become a better person and help others
Anika Goel, Global Indian International School, Hyderabad, Class 9 to 10
Next
Previous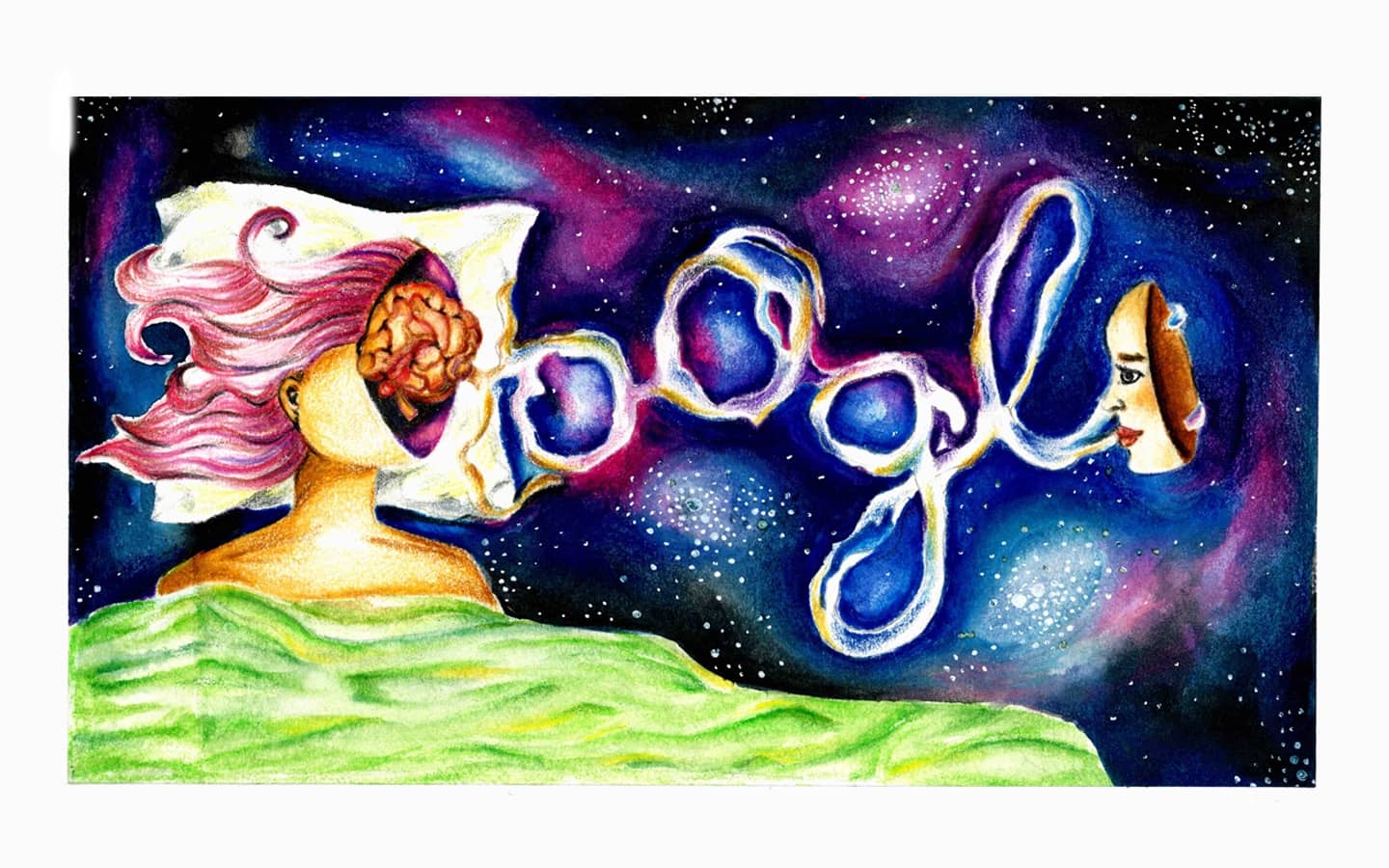 Turning The Gaze Inwards
I am inspired by the limitless possibilities and potential of the human brain. I believe if all humans can look into their mind, there is enough inspiration that can help them achieve anything in life.
Aditi Shekhwat, Class 9 to 10
Next
Previous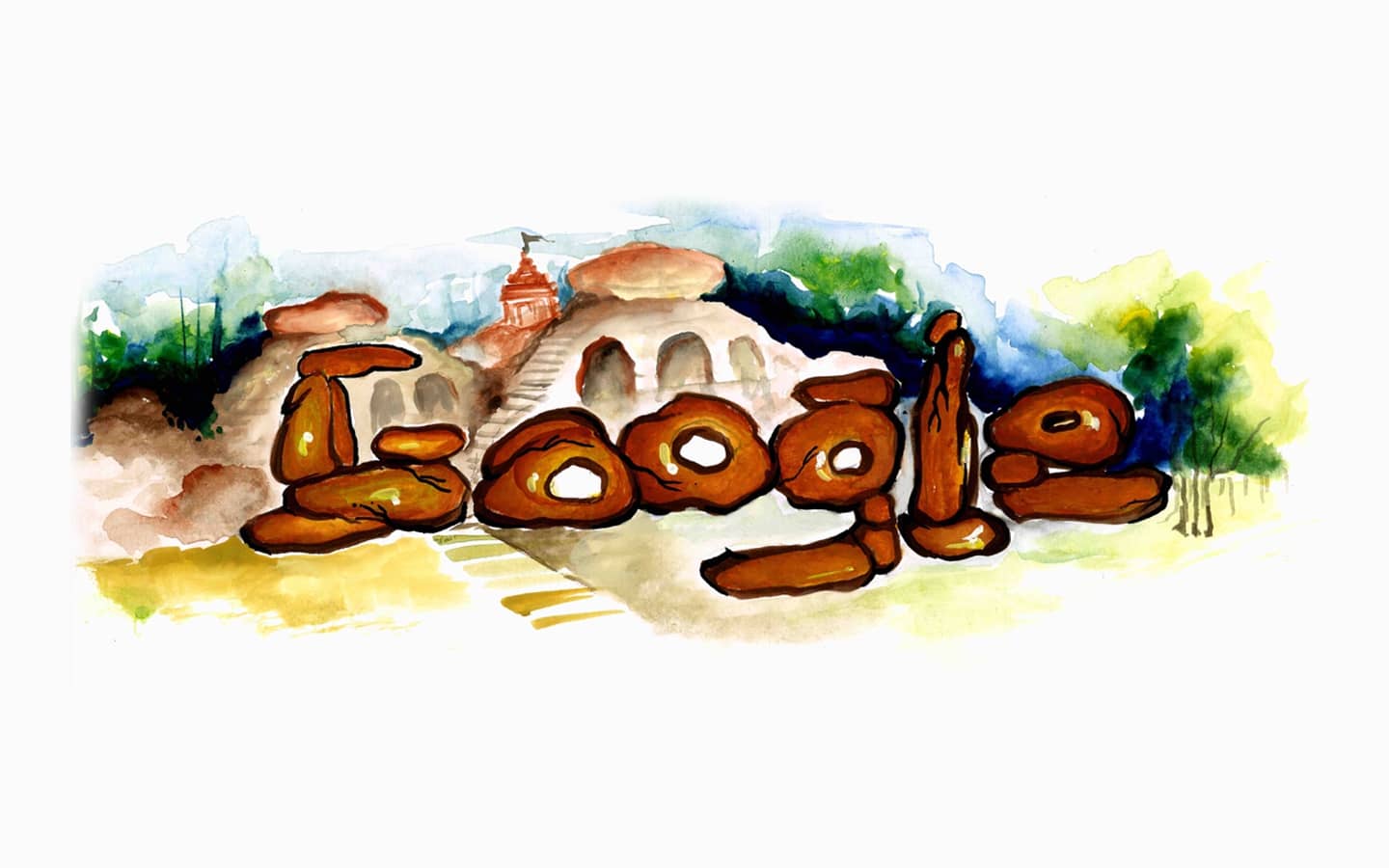 Khandagiri Cave Heart
Conservation of ancient monuments is my inspiration. I am fascinated by the discoveries of our past and the incredible architecture. I believe it's our responsibility to maintain the legacy by protecting them.
Sujoy Swastik, KIIT International School, Bhubhneshwar, Class 9 to 10